The 3A semifinal between top-ranked American Leadership Academy - Gilbert North and fourth-ranked Yuma Catholic was billed as the matchup to watch at Campo Verde High School on Saturday night.
It had the trash talk leading up to the game, with Yuma Catholic embracing its "clown" persona given to it by ALA players weeks prior. It had a matchup of two of the top quarterbacks in the conference in senior Richard Stallworth for the Shamrocks and junior Adam Damante for the Eagles.
And most importantly, it had the fireworks that were expected from two high-powered offenses.
The two teams went back and forth but eventually Yuma Catholic added some cushion and held on to upset ALA, 31-26.
"Take away all that stuff, who cares," Yuma Catholic coach Rhett Stallworth said. "I kind of enjoyed it. I thought maybe they distracted themselves with those things. At the end of the day we want to get back to the championship and we want to try to win again and here we are."
Entering the semifinal, Richard needed 240 yards to move ahead of 2013 Desert Edge quarterback Anthony Hernandez to break the record for the most passing yards in a season.
And he did it in style.
Richard quickly led the Shamrocks down the field on their first possession, connecting with wideout Mario Martinez from 6 yards out for the opening score of the game.
Yuma Catholic's defense then had one of two goal line stops against ALA, tackling Damante 4 yards short of the end zone on fourth down to give the ball back to Yuma Catholic. But the Shamrocks' possession didn't last long as Richard was hit as he threw and it was picked off by Boston Morris. Just a few plays later, Damante connected with Johnny Ballino for a 21-yard touchdown to put the Eagles on the board.
Richard wasted little time finding the end zone again. Another long drive was capped off with an 18-yard pass to Austin Rush.
Both defenses at that point dug in, not allowing either offense a chance to find the end zone. It took until there was less than a minute remaining for the Eagles to close the gap with yet another touchdown pass from Damante, this one to Brandon Phelps from 12 yards out.
Yuma Catholic, hanging on to a 14-12 lead at the half, knew it had an opportunity to pull away from the Eagles. The Shamrocks' run game, led by Devon Black, was capitalizing on nearly every play against ALA. The senior, who missed most of the year with a broken femur suffered in the offseason, gouged the Eagles for 172 yards and a touchdown.
"If he was full strength like he was last year he could've have 400 yards rushing," Stallworth said. "Hopefuly we can pick up where we left off next week and get another good performance from him."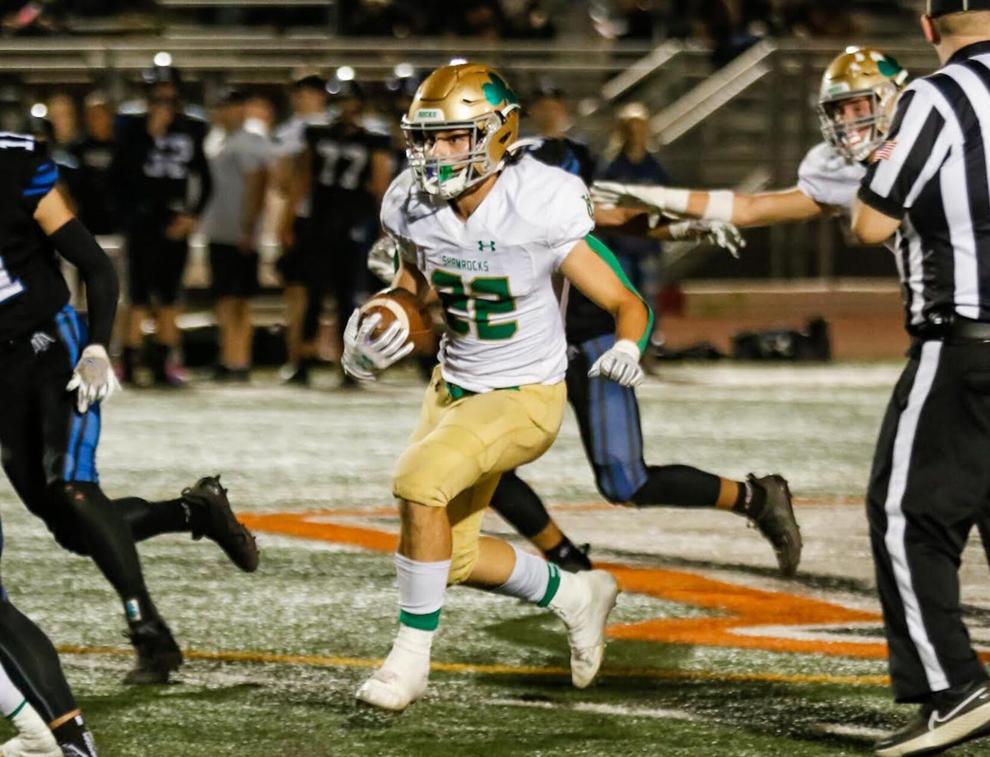 After Richard ran in a touchdown from a yard out, Damante again took the Eagles down the field and answered with a 10-yard touchdown pass to Bellino.
Black then found the end zone for his lone score to put Yuma Catholic up by two scores. The Shamrock then got the ball back with an interception and made it a two possession game with a Logan Rush field goal.
ALA head coach Randy Ricedorff all season credited his team with their resiliency. And it showed in the fourth quarter. Down two scores the offense went quickly down the field again with Damante finding holes in the Shamrocks' secondary. He capped it off with his fourth touchdown pass of the night, a 37-yarder to Bellino.
ALA's defense needed a stop but wasn't able to get it as Yuma Catholic, behind the legs of Black, ran out the clock for the win.
Damante finished 22 of 37 for 279 yards and the four touchdowns.
"We're a good football team. We're a great football team but they outplayed us tonight," Ricedorff said. "We just didn't take advantage of our opportunities tonight. That's on me. I feel bad because I let them down but they showed their resiliency and their fight. Collectively as a group they're special."
Richard was 22 of 35 for 273 yards and two touchdowns.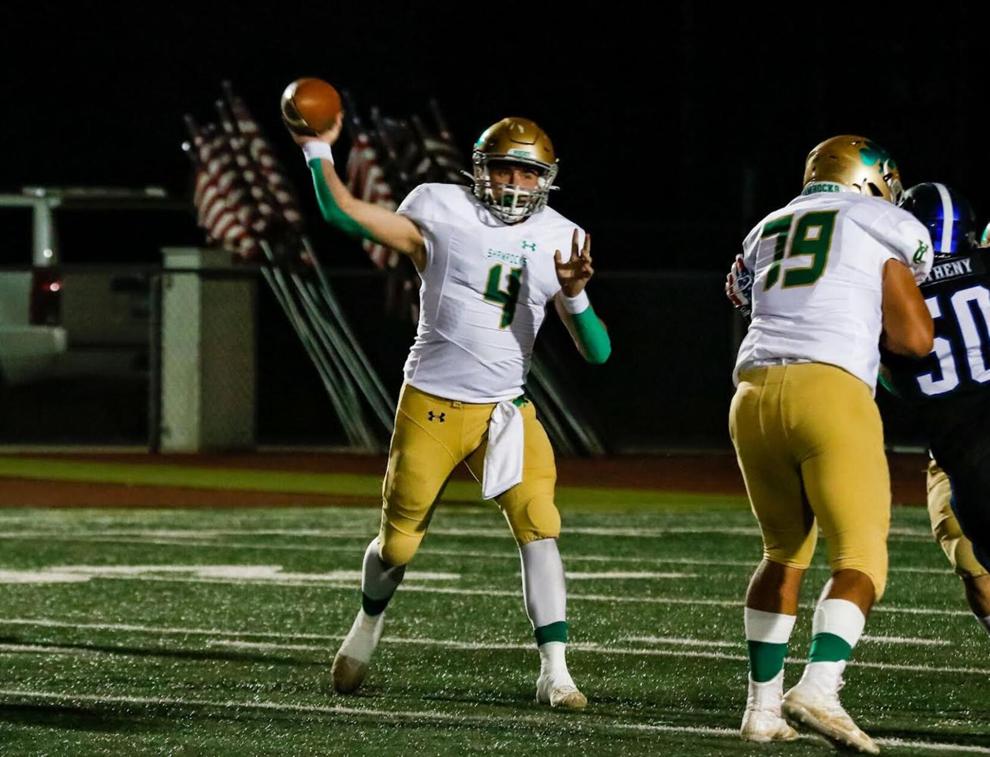 He acknowledged the record but was more pleased with the win over ALA, which had been the top team in 3A all season.
"It's great but I can't focus on that until I get a ring, that's my main goal," Richard said. "We're going to have to play with everything we've got. We have to lay it all out on the field because again we're the underdogs."