A Mountain Pointe High School graduate and former Flinn Scholar belongs to a three-person team that is working on a way to communicate information entirely through touch.
Ajay Karpur is helping to develop Moment, a device that enables users to draw shapes and patterns on their wrist with precise vibrations. Moment will offer GPS navigation, caller identification, notifications, alerts and time augmentation.
"We're making wearable devices that communicate information through the sense of touch," Karpur said.
It works like this:
Moment connects to an Android phone or tablet, iPhone and iPad through Bluetooth Low Energy. Setting up the device takes less than a minute.
Users choose what's important to them, subscribing to information and notifications from their favorite apps and websites, and determining how they want to get notified of new messages and phone calls.
The user's brain adjusts to the new streams of data through a process known as "sensory substitution."
Over time, users know about new developments in their areas of interest the moment they happen.
Moment provides navigation instructions as silent "vibrotactile shapes" drawn on users' wrist. They can keep their eyes on the road as directions are given distraction-free while they "feel" their upcoming turns.
Karpur said traditional smartwatches or smartphones are distracting.
"It's often not the most optimal way," he said. "If someone is driving a car with turn-by-turn GPS navigation, it's not the best idea to turn and look at a smartphone or to lift a wrist off of the steering wheel. It's dangerous."
Karpur, Shantanu Bala of Peoria and Jake Rockland of the Tucson area founded Phoenix-based Somatic Labs to create devices like this.
The Moment project was started five months ago to "push the boundaries of the human sensory system," according to its website.
Bala spent six years at the Center for Cognitive Ubiquitous Computing exploring the ways haptic feedback could be used to create assistive and rehabilitative technologies. After incorporating haptic feedback into chairs, gloves, and body suits, he left Arizona State University as a 2014 Thiel Fellow.
After Shantanu developed the design concept for Moment, Karpur and Rockland joined the team.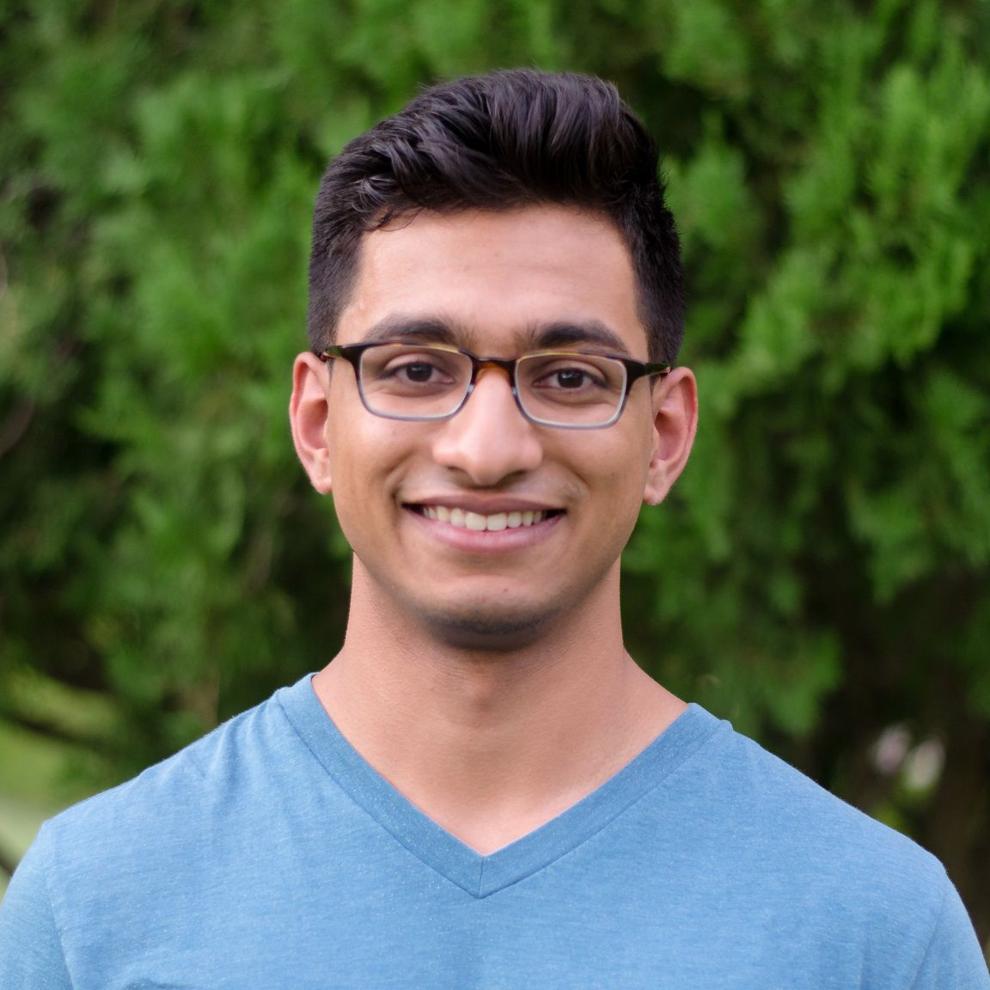 Karpur brought his background in signal processing, hardware design and software development. A hacker at heart, Rockland had experience with firmware development, full stack web development and iOS development.
Moment is scheduled to be the first product released from Somatic Labs. The presale cost is $129. The next step for the trio is to raise funds through Kickstarter beginning in August—with units shipped in December—to raise $150,000.
Come August, interested parties can visit kickstarter.com and search for the product or lab name.
"This has been a great opportunity," Karpur said. "I'm very grateful that I've been able to do this."
Karpur has been fascinated with science and technology since he was young, when he read "a ton of science fiction" books. Science was one of his favorite subjects and he chose electrical engineering as his major at ASU, from which he graduated this year.
"I feel that's been helping me understand what we're working on now as well as technology trends," he said.