Going out to eat generally means just that. You arrive at a restaurant, order food and eat it. But at Got Sushi, a sushi and Korean barbecue restaurant, going out to eat is so much more. Owners Ki and Suki Lee provide a fun, engaging and delicious dining experience.   
The Lees have been in the restaurant business for several decades, both as owners and chefs. Prior to the opening of Got Sushi, they ran a Japanese restaurant in Chandler with their in-laws, establishing a dedicated following of satisfied customers – which is proving beneficial to them in this new business venture. Suki Lee says some of their customers have been loyal to them for close to 25 years and already are supporting them with their new venture.
"We have so many of the customers follow us all the way here (Northeast Mesa), because they love our food so much."
But those regulars have been in for a bit of a surprise, as Got Sushi no longer serves teppanyaki, a technique it was known for in the previous incarnation. Instead, Suki is realizing her dream of serving traditional Korean barbecue, presented and prepared the same way in her native Korea.
"Now we have all these regular people," she said. "They all come in for the teppanyaki, but I explain to them, it's the same thing. We are still cooking right in front of you. The only different thing is that chef's not coming to the table, but servers instead. They assist you from beginning to end."
That beginning to end starts with the presentation of a vast and stunning array of seafood and side dishes, all expertly prepared and beautifully garnished. First is a heaping sashimi plate, comprised of delicate selections such as ahi tuna, yellowtail and octopus. Next come nearly a dozen side dishes, including things like sweet potato noodles, jalapenos, eggplant and kimchi. While noshing on all this, your dedicated server/cook starts the table grill heating and places slices of onion, zucchini and mushrooms atop it, creating an enticing aroma and sizzle. A light salad and various sushi rolls come next. The last dish served, before the meat finally hits the grill, is a small tin of creamy, flavorful corn cheese – a recipe that Lee smilingly says will never be shared.
After polishing off the aforementioned fare – and good luck with that, as the portions are huge – it's time for the star of the show: the Korean barbecue. Lee explains exactly what that means.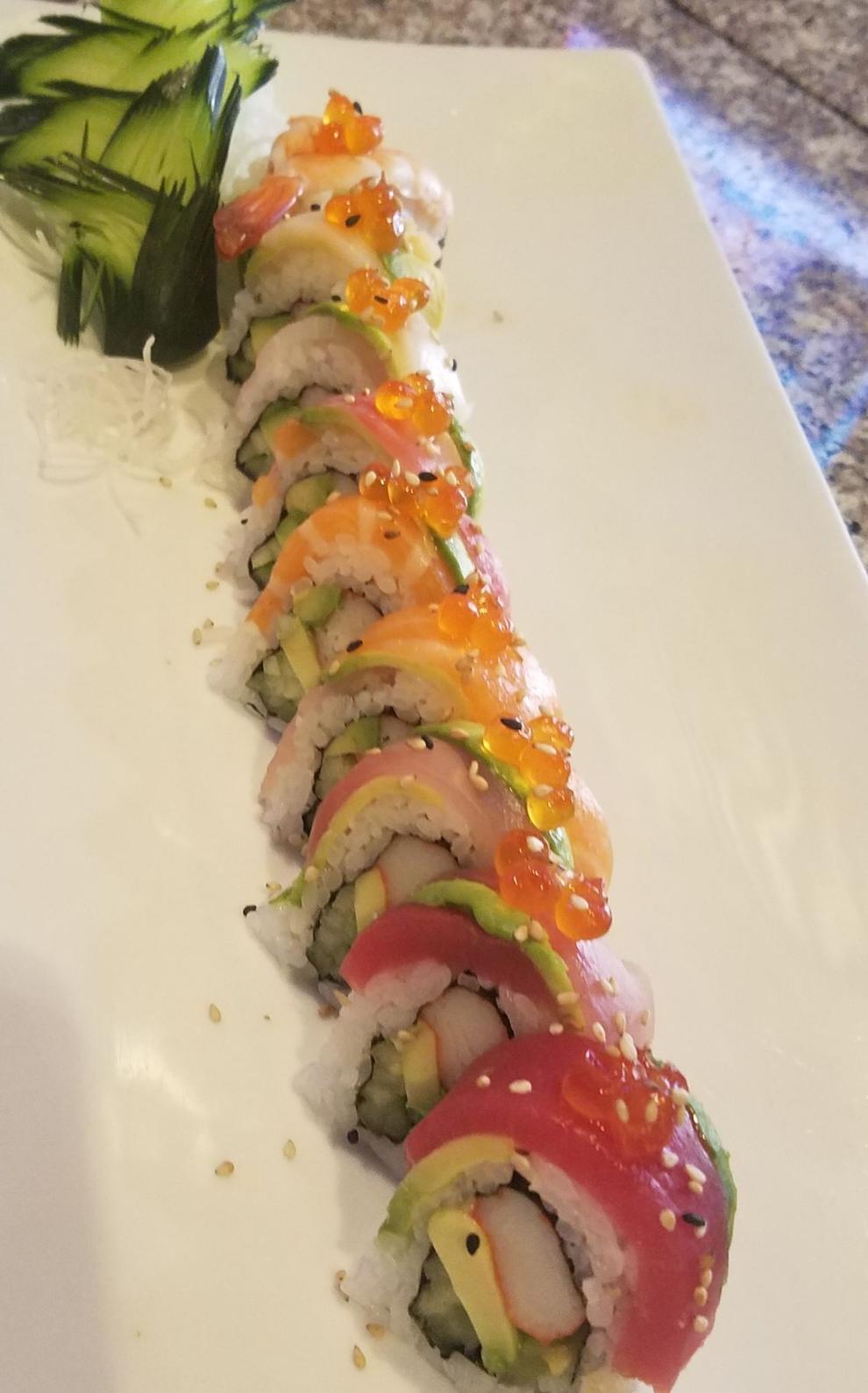 "Mainly, Korean barbecue is short ribs marinated with a sweet paste and then grilled. Here we do beef brisket, boneless short ribs, a very good, thick-cut pork belly, prime rib eye, pork and chicken bulgogi, which is thinly sliced, lean meat marinated in sweet paste, shrimp and baby octopus."
Got Sushi also offers a regular kitchen menu and individual entrees, if you don't have the time or appetite for the engrossing barbecue experience. Even though they only changed their menu a short time ago, Lee said they've been well-received in the area and are already attracting "new regulars." And it's not just the food that has people coming back. It's the warm reception and treatment you receive while there. Lee said she loves the restaurant business because of the people, and truly wants them to feel welcome and loved.
"You treat your customers like your friends," she said. "Your family."