Peoria baseball battles but falls to Copper Canyon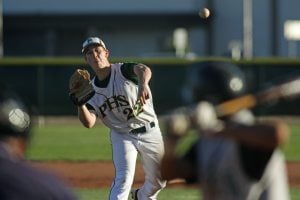 Peoria baseball battles but falls to Copper Canyon
Peoria junior Brandon Crawford delivers a pitch in the sixth inning against Copper Canyon Thursday.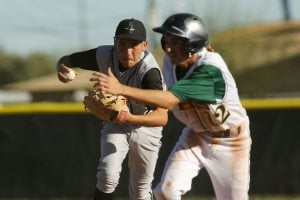 Peoria baseball battles but falls to Copper Canyon
Peoria sophomore Travis Rairden gets caught in a rundown in the bottom of the second inning, as Copper Canyon junior Daniel Terrazas chases him. Rairden drew out the play long enough to allow sophomore Ira Rojas to score.