Tribune Male Athlete of the Year candidates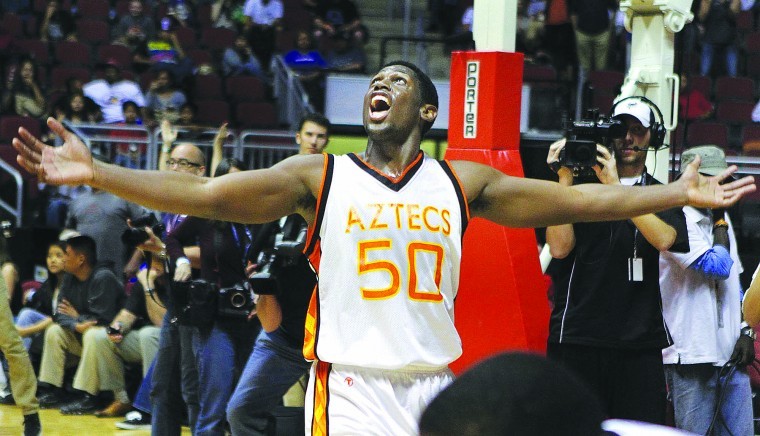 Avery Moss
Corona del Sol's Avery Moss celebrates as he watches seconds click off the clock during their Division I state championship game at Jobing.com Arena, in which Corona won 66-53.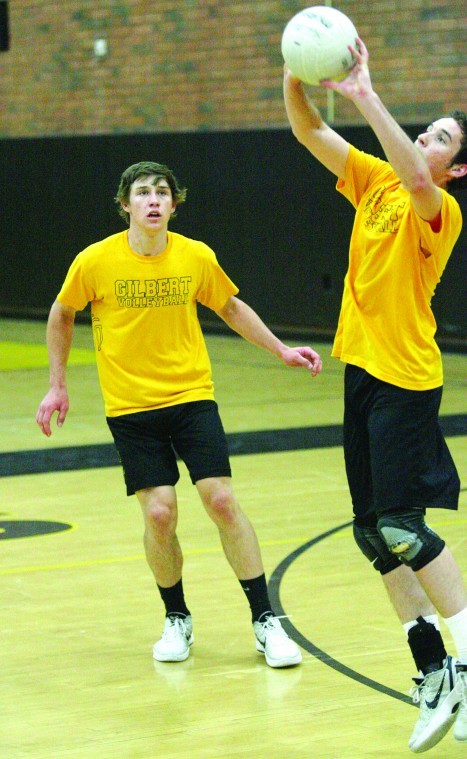 Gilbert Boys Volleyball
Gilbert's Cody Martin, left, waits for the ball to be set during practice at the school, Wednesday, May 2, 2012. Martin led the Tigers to the state championship after playing an integral role in the basketball team's surprising run to the Division I quarterfinals.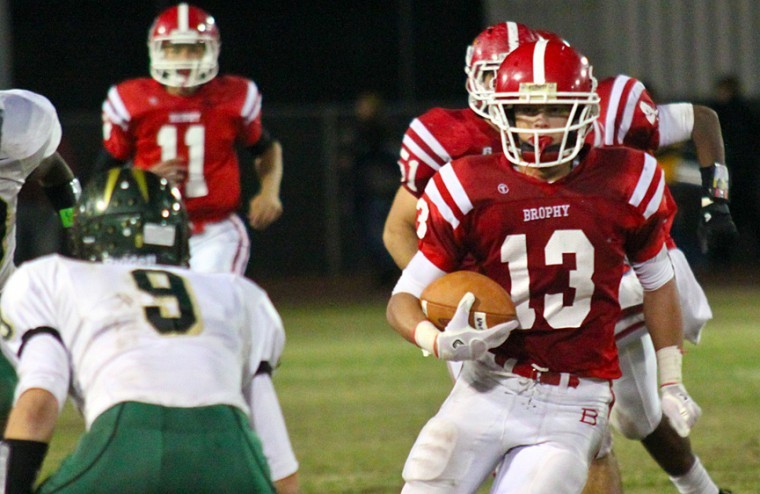 Devon Allen
Brophy's Devon Allen (No. 13) scored 14 touchdowns and caught nearly 900 yards in passes during the fall. He's also a multi-state champion in sprints and hurdles during the track season in spring, with Olympic competition aspirations.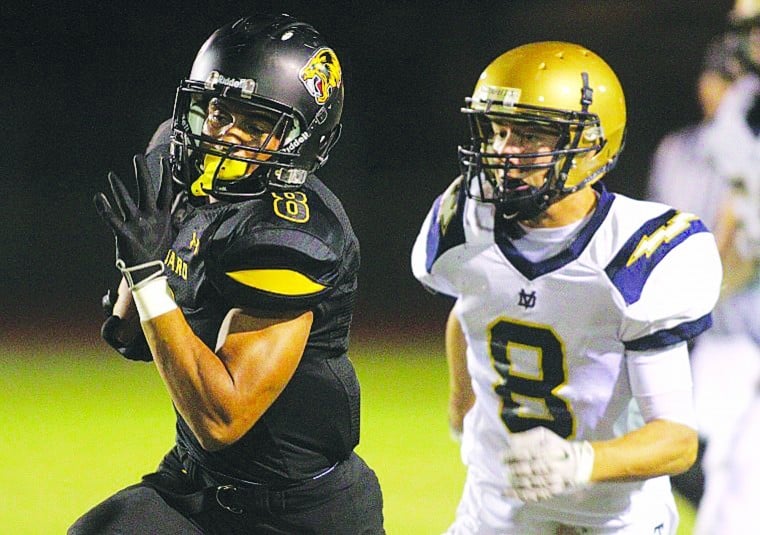 D.J. Foster
Former Saguaro running back D.J. Foster, shown running the ball against Desert Vista, set state records with 10 touchdowns in a game against Peoria Sunrise Mountain, and multiple big-school rushing and scoring records. He already figures to see playing time as a freshman at Arizona State.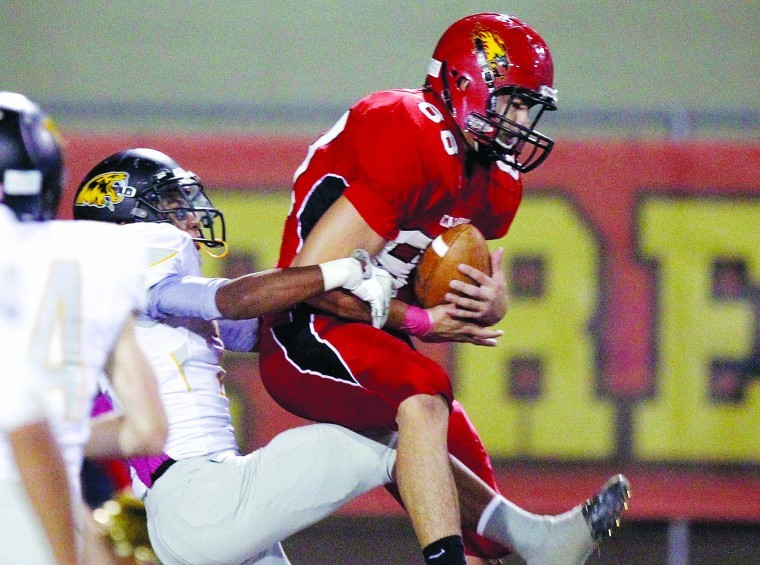 Dylan Cozens
Chaparral tight end Dylan Cozens, right, makes a reception for a two-point conversion over Saguaro defensive back Christian Kirk, left, in the second quarter of a football game at Chaparral High School. Cozens helped Chaparral win football and baseball state championships, and is currently in the Philadelphia Phillies' minor league system.