Katie Hill, a program associate with the Walker Art Center, shows a frame from a cat video of a cat playing the piano Wednesday, Aug. 29, 2012, in Minneapolis. The Walker will present its first "Internet Cat Video Film Festival" to showcase the best in filmed feline hijinks. (AP Photo/Jim Mone)
Wednesday, September 21, 2011 1:16 pm

Maestro David Dworkin gets the residents of Friendship Village in Tempe moving with the sound of music, stimulating their minds as well as getting them active.

A screenshot of the Kyrene Elementary School District
Wednesday, June 1, 2011 2:49 pm

Thursday, March 28, 2013 5:38 pm
The Despicablimp makes a stop at the Phoenix-Mesa Gateway Airport, Thursday, March 28, 2013 in Mesa, AZ. The Minion is helping promote the Despicable Me 2 movie due out this summer. [Tim Hacker/East Valley Tribune]
Tuesday, January 29, 2013 3:30 pm

Artist Ryan Dempsey, who is only 10-years-old, explains his love of painting.
Wednesday, December 19, 2012 2:45 pm

Artistic Director and Creator Normand Latourelle explains what Cavalia Odysseo is, during a performance, Tuesday, Dec. 18, 2012 in Scottsdale, Arizona. Video by The East Valley Tribune
Tuesday, December 4, 2012 11:28 am

Aaron Leach, of Mesa, spreads Christmas cheer by setting up a light display on his house. Leach, also a deejay, mixes music to create a nightly show inviting friends, family and anyone who drives by to stop and take in the show.
Friday, November 23, 2012 1:30 pm

Salt River Project workers clear fish from the Eastern Canal to allow for the canal to be cleaned through Gilbert.
Wednesday, November 7, 2012 1:13 pm

Mesa Fire Department Deputy Chief Cori Hayes talks about what is needed in a kit and being prepared for an emergency.
Wednesday, October 3, 2012 1:51 pm

Varsity Xtra high school football reviews of what happened in Week 6, with Mark Heller and Kyle Odegard of the East Valley Tribune.
Monday, September 17, 2012 1:14 pm
Saturday, September 15, 2012 10:00 am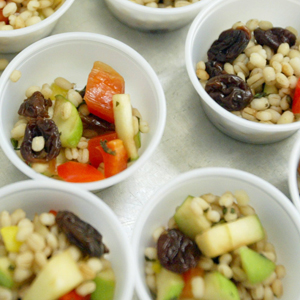 Chef Tom French is working with two schools in the Tempe Elementary School District on changing the school's lunch menu to be able to offer more fruit and vegetables.
Friday, July 27, 2012 10:57 am
Thursday, July 19, 2012 2:49 am
Q: I'm trying to send a video file to a friend via email and she keeps telling me that she gets the message but not the attachment. What am I doing wrong? — Rhonda
Saturday, July 7, 2012 8:00 am

Gilbert sisters, Melanie, 25, McKenzie, 20, and Maddie Merchant, 17, have been singing together for most of their lives and formed the pop-country band "Firefly" after realizing their unique chemistry as a trio. [Angela Piazza/ For the Tribune] More at eastvalleytribune.com
Tuesday, June 5, 2012 2:01 pm
Bashas' employee Audrey Duke spearheaded an effort to help a fellow co-worker Jeanne Hetrick get a car, Friday, June 1, 2012 in Mesa. Twenty-five of the stores employees pitched in with money left over to buy insurance and gas. [Tim Hacker/ East Valley Tribune]
Thursday, April 5, 2012 12:00 pm
The Highland Robotics Team prepares to go to St. Louis for a national competition in April.
Thursday, March 29, 2012 10:31 am
Lowrider car enthusiasts share more than their love of cars.

In this Jan. 6, 2012 photo, attendees check out the unveiling of 4G devices at the Verizon booth during the Consumer Electronics Show, in Las Vegas. Challenging Netflix, Verizon said Monday, Feb. 6, 2012, it will start a video streaming service later this year in cooperation with Redbox and its DVD rental kiosks. (AP Photo/Isaac Brekken)