ASU wide receiver Kevin Ozier out runs Utah's defensive back Wykie Freeman, in the second quarter, during the game at Sun Devil Stadium on Sept. 22, 2012. [Brant Clinard/ Special to Tribune]

ASU defensive back Junior Onyeali sacks UtahÕs quarterback Jon Hays, in the second quarter, during the game at Sun Devil Stadium on Sept. 22, 2012. [Brant Clinard/ Special to Tribune]

ASU free saftey Keelan Johnson tackles UtahÕs running back Kelvin York during the game at Sun Devil Stadium on Sept. 22, 2012. [Brant Clinard/ Special to Tribune]
Saturday, September 22, 2007 1:20 am
Steve Schneiter of Sandy, Utah, is the clubhouse leader at the 63rd annual Arizona Open at The Golf Club Scottsdale after Friday's second round.
Tuesday, December 13, 2011 10:58 am
Desert Vista coach Dan Hinds said this morning that senior offensive lineman J.J. Dielman will give his verbal commitment to Utah soon.
Wednesday, May 11, 2011 6:43 pm
Desert Vista junior lineman J.J. Dielman received his first offer on Wednesday as Utah offered two days after visiting a Thunder spring practice.
Thursday, March 10, 2011 8:47 am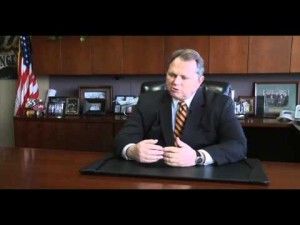 Friday, August 29, 2008 5:48 pm
Woodside Homes Corp., a Utah-based homebuilder with nine Valley community locations, agreed to declare Chapter 11 bankruptcy reorganization by mid-September after falling victim to the economic downturn, a company spokeswoman said.
Monday, April 9, 2007 5:34 pm
Federal authorities have joined the manhunt for an illegal immigrant mistakenly released from jail days before he became a suspect in a Mesa slaying, court documents show.
Wednesday, September 6, 2006 12:43 am
HURRICANE, Utah - Polygamist sect leader Warren Jeffs was flown back to Utah on Tuesday to face felony sex charges involving the arranged marriage of an underage girl to an older man.
Tuesday, March 21, 2006 5:40 am
TUCSON - This is what I wrote with seven minutes left in the first half of Arizona State's NCAA women's tournament game against Utah: "The Devils beat the Utes to advance to their second straight Sweet 16."
Thursday, December 15, 2005 11:12 am
TUCSON - Arizona guard Hassan Adams, the leading scorer for the No. 24 Wildcats, will be in the starting lineup Saturday at Utah despite being arrested last weekend and cited for disturbing the peace.
Thursday, March 17, 2005 7:10 pm
BOISE, Idaho - Arizona learned from what happened in its last NCAA tournament appearance. The Wildcats got a big lead on Utah State and this time built on it, winning 66-53 Thursday in the Chicago Regional. Last spring, the Wildcats blew a 14-point lead and lost in the first round to Seton Hall.
Thursday, February 19, 2004 10:59 am
MEMPHIS — The Suns got rid of a contract Thursday that has burdened them for years when they traded forward Tom Gugliotta to the Utah Jazz for forward Keon Clark and journeyman Ben Handlogten.
Friday, March 7, 2008 10:01 pm
Sure, there were a few more bright spots Friday. The Suns weren't as awkward in transition. Raja Bell got his offense on track. Phoenix was more efficient on offense and got their arms around the fast-break points situation.

HARASSED: Steve Nash of the Suns attempts to dribble between Jazz defenders Friday night at US Airways Center in Phoenix. Nash finished with 17 points and 15 assists in the loss.
Friday, October 5, 2012 7:16 pm
SALT LAKE CITY — Tens of thousands of the Mormon faithful are descending on Utah's largest city for their church's semi-annual general conference to hear gospel-centered talks about faith, family and mission work from senior church leaders.
Tuesday, September 18, 2012 1:16 pm
Desert Vista graduate Hunter Rodriguez injured his left throwing elbow and will have Tommy John surgery forcing him to redshirt his freshman year at Utah.
Tuesday, November 15, 2011 10:07 am
Every time Robbie Mathers enters a wrestling room all he cares about is getting better.
Tuesday, November 15, 2011 10:07 am
Every time Robbie Mathers enters a wrestling room all he cares about is getting better.
Friday, August 28, 2009 9:45 pm
SALT LAKE CITY, Utah - A tough opening night for the Arizona State volleyball team saw 14 unforced errors spell a 3-0 loss to No. 17 Utah in the opening day of the Utah Classic. The Sun Devils fell 25-15, 25-20 and 25-21.
Tuesday, March 17, 2009 5:15 pm
Chase Budinger is staying away from ESPN so the talk won't "get in my head." Nic Wise tries to blow it off. But the Arizona juniors can't really avoid it completely.
Friday, October 3, 2008 8:12 pm
Former Mesa Mountain View quarterback Joe Germaine has opted out of his contract with the Arena Football League's Utah Blaze and hopes to sign with the Arizona Rattlers.
Monday, September 24, 2007 9:25 pm
ST. GEORGE, Utah - The leader of a polygamous Mormon splinter group was convicted Tuesday of being an accomplice to rape for forcing a 14-year-old girl to marry her 19-year-old cousin.