Thursday, August 7, 2008 6:25 pm

CHICAGO - A spokeswoman for Bernie Mac says the actor is responding well to treatment for pneumonia and hopes to be released in the next few weeks.

Bernie Mac is shown in this, March 6, 2004, file photo in Universal City, Calif. Bernie Mac is in a Chicago hospital with pneumonia.
Sunday, November 23, 2008 10:41 pm
LONDON - Michael Jackson has reached a settlement with a Bahraini sheik who says the singer owes him $7 million after breaching a signed contract, the pop star's spokeswoman said Sunday.
Friday, September 26, 2008 10:44 pm
COLUMBIA, S.C. - Celebrity disc jockey DJ AM has been released from a Georgia hospital after suffering severe burns in a fiery plane crash a week ago, a spokeswoman for the musician said Friday.

In this Oct. 5, 2008 file photo, Adam Goldstein, who goes by DJ AM, arrives at Nicky Hilton's 25th birthday party at LAX nightclub inside the Luxor hotel & casino in Las Vegas.
Tuesday, March 2, 2004 10:48 am
BERLIN - Five months after he was mauled by a tiger, illusionist Roy Horn of "Siegfried & Roy" was able to walk again with the help of a wheeled walking aid, a spokeswoman for the duo said Tuesday.
Monday, June 23, 2008 10:41 pm
LONDON - A discrepancy regarding the health of Amy Winehouse arose Monday after the Grammy-winning singer's father said she had early stage emphysema brought on by smoking crack cocaine and cigarettes.

Jennifer Gratz, spokeswoman for Proposition 107, the Arizona Civil Rights Initiative.
Sunday, February 28, 2010 1:13 pm
GENEVA — Operators of the world's largest atom smasher restarted their massive machine Sunday in a run up to experiments probing secrets of the universe, a spokeswoman said.
Wednesday, December 9, 2009 1:54 pm
GENEVA -- The world's largest atom smasher has recorded its first high-energy collisions of protons, a spokeswoman said Wednesday.
Wednesday, October 15, 2008 11:48 am
LOS ANGELES - Nancy Reagan suffered a broken pelvis in a fall at her home and will be hospitalized for several days, her spokeswoman said Wednesday.

PARK PLAY: The Chandler Day of Play "is really just a huge party for kids," a city spokeswoman says.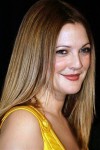 Actress Drew Barrymore poses during a news conference announcing Barrymore as CoverGirl\'s newest model and spokeswoman, on April 11, 2007, in Beverly Hills, Calif.

Zuni, a 9-year-old stray, cuddles with humane society spokeswoman Angela Stringfellow as she waits adoption.

Queen Creek spokeswoman Marnie Shubert directs community members during a filming of the YouTube video "Fiber in the Ground" the town is making with Florence to get Google to install high-speed Internet in the town.
Tuesday, December 8, 2009 7:28 am
Arizona Public Service Co. crews are busy attempting to restore power after a Monday night storm slammed the greater Phoenix area. APS spokeswoman Jenna Henry said about 9,500 customers are without power.

WORKOUT WITH A SMILE: Manny Lopez and Shannon Copruz enjoy their morning workout at the Verizon Wireless offices in Chandler. "We know happy employees equals happy customers," says company spokeswoman Jenny Weaver.
Friday, July 10, 2009 10:46 am
ANCHORAGE, Alaska -- A spokeswoman for Gov. Sarah Palin is scoffing at comments by Bristol Palin's former fiance, who says he thinks Palin resigned to cash in on her fame.
Saturday, December 6, 2008 1:15 pm
A man and a woman on a motorcycle were killed Saturday morning in north Phoenix following a collision with another vehicle, according to a Maricopa County Sheriff's Office spokeswoman.
Monday, August 4, 2008 9:18 am
A backhoe broke a 4-inch natural-gas pipeline at a construction site near Lindsay and Williams Field roads at 7:15 a.m. Monday, according to a Gilbert fire spokeswoman.
Monday, May 19, 2008 12:57 pm
A Tempe bank was robbed Monday morning. Nobody was hurt when the Bank of America, 699 S. Mill Ave., was struck shortly before 11 a.m., police spokeswoman Sgt. Cindy Davies said
Saturday, February 23, 2008 6:15 pm
A car carrying young children was involved in a t-bone accident at Val Vista Dr. and Elliot Road, according to a Gilbert Fire Department spokeswoman.
Sunday, February 17, 2008 2:00 pm
An early morning injury accident blocked off the right lane of the eastbound 202 San Tan freeway and an eastbound off-ramp at Alma School Road in Chandler, according to a DPS spokeswoman.
Thursday, December 27, 2007 8:16 pm
OSLO, Norway - Amy Winehouse has been summoned to appear in court in Bergen after appealing her fine for marijuana possession. "I can confirm that she must appear in court," Bergen police spokeswoman Liv Karlsen said Thursday.