Wednesday, March 31, 2010 9:18 am

Scottsdale police are investigating the shooting deaths of two children found inside a McCormick Ranch area residence near Scottsdale Road and Lincoln Drive.
Saturday, May 17, 2008 1:04 am
Dozens of Scottsdale police cruisers soon will carry more technology that could help first responders save the lives of others. As part of a comprehensive plan to curb cardiac death, Professional Medical Transport ambulance service has donated 45 defibrillators to the city through the Ramsey-Norton Community Services Foundation.

NEW EQUIPMENT: A Scottsdale police officer receives an automatic external defibrillator, a portable device used to restore heart rhythm to patients in cardiac arrest.
Wednesday, April 12, 2006 11:10 am
Two men police believe are responsible for committing a string of robberies while wielding shotguns will first be questioned by the Scottsdale Police Department.
Wednesday, July 2, 2003 1:49 pm
Scottsdale police are searching for a man who raped a 21-year-old woman at knifepoint Monday morning in her apartment, police said.

TOP COP: Scottsdale Police Chief Alan Rodbell speaks to a group gathered for the Mayor and City Council Breakfast at City Hall in April.
Thursday, August 7, 2008 11:26 pm
Sign up for Citizens Police Academy
Monday, June 16, 2008 8:17 pm
Michael Gannon, who served as Scottsdale's second chief of police from 1982 to 1988, has died, former Scottsdale Mayor William Jenkins said Monday. He was 84.
Tuesday, June 17, 2008 10:07 pm
Gannon services to be held Thursday
Friday, February 18, 2011 7:34 pm
In a move to save money and streamline operations, Scottsdale's city manager is combining the police and fire departments into a new public safety department.
Scottsdale Police Chief Alan Rodbell will serve over both departments as public safety administrator.
The Arizona Republic says Rodbell also will keep his role as police chief, a position he has been in since 2003.
City Manager David Richert says the merger is expected to save about $1.2 million on the fire side and hopefully similar savings on the police side.
Scottsdale officials say residents shouldn't expect to see any changes in service.
Once the next phase of next year's budget is in place, the city can move forward in selecting a new fire chief.
Friday, August 6, 2010 4:30 pm
Authorities say a Scottsdale woman with dementia who was reported missing has been found in northern Arizona and appears to be OK.
Friday, May 28, 2010 1:41 pm
Police are investigating the death of a 3-month-old infant girl at a north Scottsdale home that is a licensed family child care facility through the Department of Economic Security.
Thursday, November 13, 2008 10:23 am
Scottsdale police are seeking the public's assistance in finding a man who they say robbed a Chase bank in south Scottsdale on Wednesday.

Scottsdale police are looking for this man.
Friday, August 8, 2008 9:43 pm
Scottsdale police are seeking the public's assistance in identifying a man who they say robbed a Circle K convenience store in south Scottsdale last month.

Suspect: This image from a surveillance tape shows a suspect in the robbery of a Circle K convenience store in south Scottsdale last month.
Wednesday, April 23, 2008 6:31 pm
Scottsdale police said they were searching for an unregistered sex offender who was doing construction work on a home in north Scottsdale on Wednesday, causing a lockdown at Shepherd of the Desert Lutheran School.

Evaristo Saucedo
Monday, March 24, 2008 2:55 pm
A man was treated at Scottsdale Healthcare Shea hospital for a minor arm injury late Sunday after his car struck the back of a Scottsdale police cruiser.
Tuesday, March 4, 2008 10:54 am
Scottsdale Police are looking for a carjacking suspect who stole a woman's white Chevy Cavalier from the Center Court Apartments in south Scottsdale Monday night.
Wednesday, April 2, 2008 5:47 pm
The Scottsdale Police Department is looking for a missing 67-year-old woman who was last seen at her north Scottsdale apartment at 9:45 a.m. today. Family members told police they are concerned the woman might harm herself.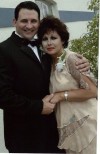 Nancy Kolb, right, is missing. SUBMITTED
Thursday, February 28, 2008 12:17 pm
Scottsdale police are investigating a trash can fire that forced the evacuation of Coronado High School as an arson.