Wednesday, June 3, 2009 5:55 pm

CONCORD, N.H. - New Hampshire became the sixth state to legalize gay marriage Wednesday in a move that reflects the state's changing demographics from reliably Republican and conservative to younger and more liberal.
Tuesday, January 8, 2008 6:48 am
WASHINGTON - Presidential contenders turned their attention Wednesday to the grueling primaries ahead, with Democrat Hillary Rodham Clinton and Republican John McCain seeking to capitalize on the themes that powered their comebacks in New Hampshire. "Nothing quite as invigorating as a win," McCain said.
Tuesday, May 16, 2006 2:25 pm
There's been a deluge of rain in New England for four days, and there's no letup in sight. The torrential rains are washing out roads, drenching basements and overflowing dams in swelling rivers.
Friday, February 17, 2012 4:54 pm
The Arizona Board of Regents has named a University of Arizona president. The regents named Ann Weaver Hart Friday the 21st president of the Tucson school.
Wednesday, September 9, 2009 4:39 pm
Arizona's Grand Canyon National Park will be among the sites honored in the U.S. Mint's "America the Beautiful" series of quarters.
Friday, January 4, 2008 6:48 am
CONCORD, N.H. - Iowa caucus victories behind them, Republican Mike Huckabee and Democrat Barack Obama vowed to stick with their winning principles Friday in an abbreviated dash to the finish in New Hampshire's presidential primary campaign, despite facing a different political alignment and, as Huckabee put it, "only a few days to close the sale."
Friday, August 31, 2007 10:17 am
Mesa officials announced Friday morning that William J. Jabjiniak will start Oct. 1 as economic development director.
Monday, May 15, 2006 6:35 am
PEABODY, Mass. - A four-day deluge has turned streets into rivers across New England, flooding homes up to their door knobs, forcing dozens of schools to close because the buses couldn't get through, and threatening dams and communities as rivers rise.
Sunday, September 2, 2007 6:18 am
After two years without a permanent economic development director, Mesa has hired a new head of the department who touts his experience in revitalizing downtown areas.
Tuesday, May 16, 2006 7:04 am
LOWELL, Mass. - Storm-weary New England residents waded out into a fifth day of rain Tuesday as the region's dams kept a tenuous hold against cresting rivers and evacuees wondered what remained of their homes after water filled their basements and surged over some rooftops.
Saturday, June 26, 2004 7:00 am
Saturday, June 26, 2004 6:59 am
The new presidents of the Scottsdale Parent Council and Scottsdale Education Association want more parents and teachers involved in the upcoming school year.
Sunday, January 11, 2009 6:12 pm
COLUMBUS, Ohio - A weekend winter storm blanketed parts of the Midwest and Northeast with up to a foot of snow, causing a 59-vehicle pileup and at least four traffic fatalities.
Wednesday, August 24, 2005 7:47 am
WASHINGTON - Overruling the Pentagon on two of its biggest requests, a commission reviewing base closings voted to keep open a shipyard and a submarine base in New England that military planners wanted to shut down.
Monday, December 29, 2008 7:56 pm
For years, New Year's Eve in the Valley has been much more than one year giving way to the next. It's been a time to come up with activities for hordes of out-of-staters to do while they're here for bowl games.
Tuesday, July 24, 2012 12:49 pm
LOS ANGELES — Good Samaritans, temperature guns and tougher laws are the newest tools in the campaign to keep animals out of hot cars, where just minutes can mean death.

New Hampshire Attorney General Kelly Ayotte, speaks to the press outside the U.S. Supreme Court, Wednesday.

Students at New Hampshire Technical Institute walk top class in Concord, N.H., Thursday, Jan. 29, 2009.

Sen. John McCain, R-Ariz., speaks at a rally in Grand Rapids, Mich., following his NewHampshire primary election victory, Wednesday.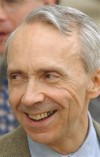 In this April 7, 2005, file photo, U.S. Supreme Court Justice David Souter talks with friends in Concord, N.H., while he visited his native New Hampshire on break from the court.

back in the race: Fans flock for autographs from Dale Earnhardt Jr. at New Hampshire Motor Speedway in Loudon, N.H., Saturday, a day before the NASCAR Sprint Cup Series Sylvania 300.

GEARING UP: Jimmie Johnson signs autographs Friday before practice for Sunday's NASCAR Sylvania 300 auto race at New Hampshire Motor Speedway in Loudon, N.H. The race marks the beginning of the Chase for the championship.
Sunday, September 20, 2009 10:45 pm
Arizona State's volleyball team topped Wyoming and New Hampshire to claim victory in the Holly Young Tournament Saturday night.