Friday, February 1, 2013 11:35 am

A second victim in Wednesday's Phoenix office shooting has died, according to his law firm Friday.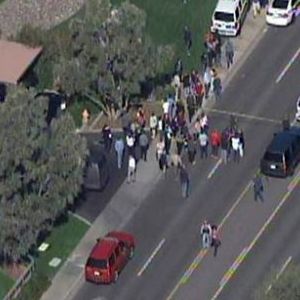 Police have identified the suspect who shot three people Wednesday morning at a Phoenix office complex. Phoenix police told ABC15 the suspect is 70-year-old Arthur Douglas Harmon. ABC15 first heard reports of the shooting around 10:45 a.m. at the complex off 16th Street north of Glendale Avenue in the lobby of the law firm, DeConcini McDonald Yetwin & Lacy, P.C. Local law firm Osborn Maledon identified one of the people shot as Mark Hummels. It's unclear what his condition is at this time. He was representing a client in mediation at the time of the shooting, according to an Osborn Maledon statement.
Tuesday, July 12, 2011 9:34 am
SRP's board of directors on Monday approved a new executive management team for Mark Bonsall, former chief financial executive and manager of commercial and customer services who was named general manager in April. Bonsall's team will consist of SRP veterans John F. Sullivan, Michael Lowe, Michael Hummel, Gena Trimble, Aidan McSheffrey, Peter Hayes and Michael O'Connor, many of whom have held positions in customer services and community relations at the utility.
Thursday, January 31, 2013 2:25 pm
A body found early Thursday among bushes in the parking lot of the Bass Pro Shops at Mesa Riverview has been positively identified as the man who killed a company CEO and critically wounded a lawyer a day earlier, police said.
Thursday, November 2, 2006 10:56 am
Democratic challenger Harry Mitchell has taken a narrow lead in the race for the U.S. House in Arizona's 5th Congressional District, according to an independent poll released by SurveyUSA on Wednesday.
Tuesday, January 24, 2006 6:04 am
St. Mary's guard Dymond Simon, recovering from an injured left ankle, has been cleared to play, but coach Frank Denogean said he'll likely hold his star point guard out of the lineup for two more weeks.
Wednesday, April 9, 2008 2:53 pm
LOS ANGELES - A journalist who had written articles that a Hollywood client of private eye Anthony Pellicano didn't like was in tears Wednesday as she testified about what she believes was a threat on her life.
Friday, April 4, 2008 11:17 pm
LOS ANGELES - Chris Rock testified at a private eye's racketeering trial Friday that he hired the man to investigate a model who demanded money after claiming she was pregnant with his baby, and who later accused him of sexual assault.
Thursday, September 16, 2004 11:33 am