A chihuahua is dressed as a king at the Cinco de Mayo Celebration & Chihuahua Races in Chandler Sat. May 3, 2008. (For the Tribune/ Laura Segall)

Christ the King fourth-grader Rebekah Kunz,10, uses a computer to help learn typing, Thursday, Sept. 6, 2012 at the school in Mesa. [Tim Hacker/Tribune]

Christ the King instructor Lesli Wiseman, instructs a sixth-grade science class , Thursday, Sept. 6, 2012 at the school. [Tim Hacker/Tribune]
Christ the King instructor Lesli Wiseman, instructs a sixth-grade science class , Thursday, Sept. 6, 2012 at the school. [Tim Hacker/Tribune]

Marcelline Mkpegue,right, instructs eighth-graders at Christ the King during a judo lesson, Thursday, Sept. 6, 2012 at the school. [Tim Hacker/Tribune]

Christ the King fourth-grader Joseph Angelo,9,left, uses a computer to help learn typing, Thursday, Sept. 6, 2012 at the school in Mesa. [Tim Hacker/Tribune]

Marcelline Mkpegue,right, instructs eighth-graders at Christ the King during a judo lesson, Thursday, Sept. 6, 2012 at the school. [Tim Hacker/Tribune]

Dez King during the Desert Vista and Mesa High School football game at Mesa on Friday, Aug. 24, 2012.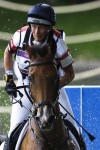 Mary King from Germany rides Imperial Cavalier as she competes in the equestrian eventing cross country phase at the 2012 Summer Olympics, Monday, July 30, 2012, in London. (AP Photo/Markus Schreiber)

The fight-filled Feb. 16 game between the Coyotes and Kings included a scrum between goalie Mike Smith and center Anze Kopitar.

FILE - In this Oct. 21, 2010 file photo, members of the band Kings of Leon, from left, Jared Followill, Nathan Followill, Matthew Followill and Caleb Followill, pose for a portrait in New York. The Kings of Leon promised Sunday, July 31, 2011, to make it up to their Dallas fans after they canceled a show when their lead singer complained it was too hot to perform. In a statement, the band announced plans to return to Dallas on Sept. 21. (AP Photo/Victoria Will, File)

The former host of CNN's "Larry King Live" brings his new one-man comedy show, "Larry King: Standing Up," to town. A question-and-answer session with the audience is part of the program. 7:30 p.m. Sunday at Wild Horse Pass Hotel & Casino, 5040 Wild Horse Pass Blvd., Chandler. $45-$95. (800) 946-4452 or www.wingilariver.com.
Thursday, April 28, 2011 10:51 am
I am proud to be an Arizonan because of the many places that you go to eat. If you have lived in Arizona for a time, then you know how many places we have to eat at. That is one of the reasons that people come to Arizona.
Thursday, April 28, 2011 10:51 am
Arizona is one of the most beautiful states in the United States. Arizonan's are lucky enough, to not even have to go on vacations, they already live in paradise. People all over the world strive to live in Arizona; some people even leave their hometowns, to be present during the wonderful seasons, that Arizona is known for.

Kerry King, guitar player of US metal band 'Slayer' performs during a concert of the band at the Open Air Festival in Wacken, Schleswig Holstein, northern Germany, on Friday, Aug 6, 2010.
Tuesday, June 5, 2012 12:45 pm
If you are a Stephen King fan you've probably already read his latest best-seller, "11-23-63, A Novel." If you have passed on it because you associate his novels with scary horror stuff, you might want to take another look.
Friday, April 4, 2008 2:12 am
Forty years ago today, the Rev. Martin Luther King Jr. was shot to death in Memphis by an assassin's rifle bullet.
Tuesday, January 13, 2004 8:58 am
From a large glossy photo to his most famous words, the life and dreams of Martin Luther King Jr. were on display Monday in Gilbert.

Arizona Cardinals kicker Jay Feely (3) and Arizona Cardinals tight end Jeff King (87) congratulate each other after their NFL football game against the New England Patriots in Foxborough, Mass., Sunday, Sept. 16, 2012. The Cardinals defeated the Patriots 20-18 in the Patriots first regular season home loss since 2001. (AP Photo/Stephan Savoia)
Saturday, October 29, 2011 8:46 pm
First Period_None. Penalties_Ekman-Larsson, Pho (holding), 6:42; Yandle, Pho (tripping), 9:41.
Wednesday, September 21, 2011 10:34 pm
Wednesday, September 21, 2011 10:33 pm
First Period_1, Phoenix, Werek 1 (Dziurzynski), 8:21. Penalties_Nolan, LA (tripping), 5:42; Boedker, Pho, major-game misconduct (boarding), 12:17; Clifford, LA (goaltender interference), 13:47.