Contributed

Tuesday, July 27, 2010 9:24 pm

Sisters and Brothers of LD17, seize this moment to elect me, Green Party candidate Gregor Knauer, as state Representative. I will serve you and the state of Arizona with sincerity and humility. Every opportunity to serve, at any level, is an honor and a great responsibility.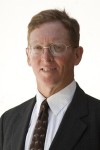 Gregor Knauer
Friday, June 24, 2011 12:00 am
Cutesy little gimmicks and devices are plentiful in "Beginners." A Jack Russell terrier speaks in subtitled English, for example. A man and a woman on a giddy date skate out of a roller rink and back to the carpeted hallways of a downtown Los Angeles hotel. And fast-paced, narrated photo montages help illustrate a childhood, and a marriage, and a life.
Monday, January 19, 2009 8:23 pm
PARK CITY, Utah - Jim Carrey and Ewan McGregor were an item at the Sundance Film Festival, where their gay romance "I Love You Phillip Morris" premiered.
Monday, February 27, 2006 2:08 am
LONDON - A trio of young stars from "Billy Elliot," the musical tale of a miner's son who wants to dance, stole the show at Britain's prestigious Olivier Awards on Sunday.
Saturday, June 11, 2005 5:46 am
Arizona's judges need to do a better job of explaining what they do or risk losing their independence, the new chief justice of the state Supreme Court said Friday.
Friday, October 28, 2011 3:30 am
A legal clinic to help those affected by domestic violence has been named after the recently retired Chief Justice of the Arizona Supreme Court at the Sandra Day O'Connor College of Law at Arizona State University
Saturday, June 18, 2011 12:00 pm
It's a rare experience, for an actor, to have the person he's portraying be present on a movie set. Ewan McGregor, in "Beginners," had an even more unusual experience: The man he was portraying was also the film's director and writer.
Saturday, November 1, 2008 9:44 pm
Despite losing more than half of its state third-place team to graduation last year, the Phoenix Pinnacle boys golf team retooled this season and is looking to make another run at a state championship.

Ewan McGregor stars in "Beginners."

Ruth McGregor

In this film image released by Relativity Media, Gina Carano and Ewan McGregor are shown in a scene from "Haywire."

In this film publicity image released by Focus Features, Christopher Plummer, left, and Ewan McGregor are shown in a scene from "Beginners."

This film image released by Warner Bros. Pictures shows Ewan McGregor in a scene from "Jack the Giant Slayer." (AP Photo/Warner Bros. Pictures)

This publicity film image released by Summit Entertainment shows Ewan McGregor in a scene from the film, "The Impossible." (AP Photo/Summit Entertainment, Jose Haro)
Saturday, April 26, 2008 1:10 am
Why suffer through "Deception" (the new Ewan McGregor heavy-breather, opening this week) when you could party it up with Tony, Jack and Marilyn?

Ewan McGregor, left, and Renee Zellweger appear in a scene from Fox\'s new release \"Down With Love,\" in this undated publicity photo.
Friday, June 11, 2010 10:15 pm
Former Arizona Supreme Court Chief Justice Ruth V. McGregor is joining the faculty of the Sandra Day O'Connor College of Law at Arizona State University.
Wednesday, June 24, 2009 9:22 pm
HOLBROOK, Ariz. — Authorities say four people are dead after a small plane crashed shortly after takeoff from the Holbrook airport late Wednesday afternoon.
Thursday, April 16, 2009 1:56 pm
A helicopter crashed at Chandler Municipal Airport on Thursday, slightly injuring a passenger.
Thursday, March 26, 2009 9:25 pm
The Arizona Supreme Court has elected Vice Chief Justice Rebecca White Berch as the state high court's next chief justice.

This publicity film image released by Summit Entertainment shows, from left, Samuel Joslin, Ewan McGregor and Oaklee Pendergast in a scene from "The Impossible." (AP Photo/Summit Entertainment, Jose Haro)