Saturday, September 24, 2011 4:15 am
Tuesday, August 24, 2010 6:45 am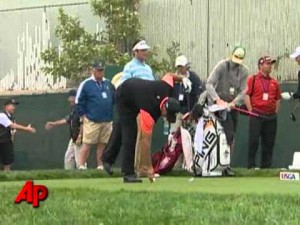 Tiger Woods and his former wife Elin finalized their divorce Monday in Florida. However, a divorce attorney in California says the monetary details of their break-up may never be known. (Aug. 24)
Monday, January 5, 2009 7:20 pm
LOS ANGELES - Patricia Arquette has filed for divorce from her actor-husband.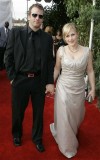 In this Jan. 28, 2007 file photo, Thomas Jane and Patricia Arquette arrive at the 13th Annual Screen Actors Guild Awards in Los Angeles.
Thursday, August 7, 2008 8:11 pm
She has accused her husband of punching her, threatening her and plotting to kill a member of the Gilbert Town Council. Now, the wife of Gilbert Mayor Steve Berman says she wants out.
BITTER BREAKUP: Michelle Berman says in her new filing that Steve Berman made her "the subject of a deluge of personal attacks in the media."
Wednesday, March 26, 2008 3:22 pm
SAN FRANCISCO - After nearly 19 years of marriage, Robin Williams and his wife are getting divorced. Marsha Garces Williams filed a petition for dissolution of marriage on March 21 in San Francisco Superior Court, citing irreconcilable differences.

Robin Williams laughs with his wife Marsha Garces Williams in this Nov. 17, 2005, file photo in New York.
Friday, December 28, 2007 10:13 pm
LOS ANGELES - Marilyn Manson will start the new year as a single man. The goth rocker's marriage to model and burlesque dancer Dita Von Teese officially ended Thursday, and the two were "restored to the status of single persons," according to a judgment filed in Superior Court.
Thursday, October 25, 2007 9:15 pm
LOS ANGELES - Kate Hudson starred in "Le Divorce" - twice. The film version was released in 2003. The real-life version debuted Thursday, when her divorce from rocker Chris Robinson was finalized in Los Angeles Superior Court.
Monday, July 30, 2007 9:50 pm
LOS ANGELES - Britney Spears' marriage to Kevin Federline officially ended Monday. "They are divorced," the pop star's attorney, Laura Wasser, said after a Superior Court hearing. "Everything is finalized."

Britney Spears, right, and her husband Kevin Federline are seen in this Feb. 8, 2006 file photo in Beverly Hills, Calif.
Tuesday, December 12, 2006 5:37 am
LOS ANGELES - Former Doors drummer John Densmore has filed for divorce from his wife of 16 years.
Wednesday, November 8, 2006 8:39 pm
LOS ANGELES - Nearly two weeks after Reese Witherspoon announced her separation from Ryan Phillippe, the actress has filed for divorce. In Wednesday's filing, Witherspoon cites "irreconcilable differences" and seeks physical custody of the couple's two children - 7-year-old Ava and 3-year-old Deacon.

Actress Reese Witherspoon and her husband Actor Ryan Phillippe pose at the Academy Awards March 5, 2006, in Los Angeles.
Tuesday, September 19, 2006 1:45 pm
MOUNT CLEMENS, Mich. - Eminem, his estranged wife and their lawyers met privately in a judge's chambers Tuesday but failed to agree to terms for the couple's second divorce.
Tuesday, May 25, 2004 11:02 am
LOS ANGELES - Snoop Dogg is getting a divizzle. The rapper/actor has filed for divorce from Shante Broadus, according to papers filed with Los Angeles Superior Court on Friday.

Snoop Dogg
Thursday, February 18, 2010 4:46 pm
ORANGE, Calif. —The wife of televangelist Benny Hinn has filed for divorce in Southern California.