District 3 Mesa city council member Dennis Kavanaugh is sworn in to his new term on Tuesday, Jan. 8. [Ivan Martinez / IvanMartinezPhotography.com]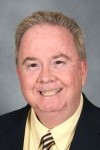 Dennis Kavanaugh, Mesa City Council, District 3

FILE - In this Jan. 29, 2011 file photo, director Danfung Dennis accepts the World Cinema Grand Jury Prize: Documentary for "Hell and Back Again" during the 2011 Sundance Film Festival Awards Ceremony in Park City, U.T. (AP Photo/Danny Moloshok, File)

FILE - In this Jan. 29, 2011 file photo, director Danfung Dennis accepts the World Cinema Grand Jury Prize: Documentary for "Hell and Back Again" during the 2011 Sundance Film Festival Awards Ceremony in Park City, U.T. (AP Photo/Danny Moloshok, File)

In this photo taken Wednesday, Oct. 5, 2011, Dennis Clancey, 29, who lives in downtown Phoenix, stands by a bull pen in Gilbert, Ariz. Clancey has run with the bulls in Pamplona, Spain, five times and plans on running with the bulls in an Americanized version of the to be held in Cave Creek, Ariz. (AP Photo/Amanda Myers)

Tech Sgt. Laurence Dennis donned in his flyer cap and bomber jacket preparing to go on one of 23 bombing missions during World War II.
Prisoner of War. The POW picture the Germans took of Laurence Dennis when he was captured in Norway about 10 days after his crew bailed out of their B-17 that was crippled by German planes on Nov. 16, 1943. "When the Germans captured you, they took your picture," Dennis said. "If you escaped, they knew who they were looking for."

Tech Sgt. Laurence Dennis pictured when he received his sergeant stripes and was awarded the first of two Purple Hearts after he was wounded on a bombing mission during World War II while sitting in the ball turret of a B-17 bomber.

Laurence Dennis standing outside the B-17 Bomber "Sentimental Journey" at the Commemorative Air Force Museum Arizona Wing at Falcon Field in Mesa.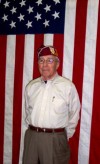 Always patriotic: Laurence Dennis standing in front of the American flag. "The United States is the best country in the world," he said.

Dennis Miller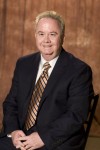 Mesa City Councilman Dennis Kavanaugh

Arizona State coach Dennis Erickson is expected to be relieved of his duties early this week after the Sun Devils lost four consecutive games to end the regular season. He has a 31-30 record in five years at the school.

Arizona State coach Dennis Erickson watches his players, including quarterback Kelly Taylor, left, warm up prior to facing UCLA in an NCAA college football game, Friday, Nov. 26, 2010, in Tempe.
Saturday, April 4, 2009 4:21 pm
Too on One: Sun Devils coach tells how football is bad for his golf game.

UP IN ARMS: ASU head coach Dennis Erickson complains to the referees about possible pass inference during the ASU-Georgia game at Sun Devil stadium in Tempe. Sept. 20,2008.
Wednesday, July 4, 2012 10:51 am
The strong and determined young patients at Phoenix Children's Hospital inspired Denny's to create a children's adventure book that will be used to raise funds for the Center for Cancer and Blood Disorders at Phoenix Children's, the leading childhood cancer treatment center in the Southwest. The book will be available for download by any Denny's guest who makes a donation during the diner's month-long fundraiser, which began June 28.
Monday, February 2, 2009 3:41 pm
Denny's is giving away free Grand Slam breakfasts from 6 a.m. to 2 p.m. Tuesday. No purchase is necessary. The offer is good at any Denny's.
Thursday, February 21, 2008 11:23 am
Tempe police are searching for four men in the armed robbery of a restaurant early Thursday.
Monday, December 31, 2007 12:00 pm
No. 5 -- Tribune's picks of the 2007 top Arizona sports stories
Monday, November 12, 2007 12:54 pm
NEW YORK - The Quaid twins have arrived. Dennis Quaid and his wife, Kimberly, welcomed Thomas Boone and Zoe Grace on Thursday in Santa Monica, Calif., the actor's publicist, Cara Tripicchio, said Monday.
Tuesday, December 12, 2006 12:03 am
Q: What kind of offense can be expected from Erickson's ASU teams?