In this image released by Paramount Pictures, Puss in Boots, voiced by Antonio Banderas, is shown in a scene from "Puss in Boots."

Ralph Freso, Tribune -- ALLYSTORY -- Five year old Allyana Patterson reaches out to get a kiss on the hand from her year old Chihuahua mix puppy "Boots", who's name was taken from Dora the Explorer's sidekick, at the family's Mesa home. The family acted upon Allyana's wish to have a dog to surround her with as much love and protection through her illness. Feb. 3, 2010.
Saturday, January 21, 2012 7:00 am
Want to join in on the fun at the second annual Roots N' Boots Queen Creek event? Applications are now being accepted for vendors and sponsors for the event, which drew thousands of spectators to the area last year.
Thursday, June 16, 2011 12:56 pm
Wondering what you'll do when the baby cries, how to change a diaper, and just in general, what you're in for as a first-time dad? St. Joseph's Hospital and Medical Center wants you - in boot camp.
Monday, May 16, 2011 11:36 am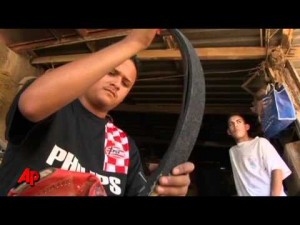 Mutant pointy cowboy boots _ part Aladdin, part Las Vegas _ created a fashion craze that spread from one northeastern Mexican town. (May 16)

In this picture taken Saturday, May 7, 2011 Francisco de Jesus Garcia, 18, poses for a photo wearing his pink pointy boots in Matehuala, Mexico. The flashy pointy boot-craze has swept through the Mexican town of Matehuala, spread to nearby cities and is being taken by migrants across the border into the United States. (AP Photo/Dario Lopez-Mills)
Monday, April 4, 2011 12:47 pm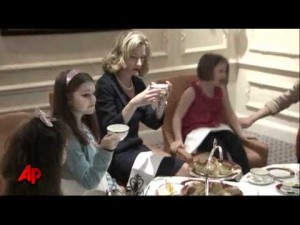 A scene straight from 'My Fair Lady' played out at a posh London hotel on Saturday, as a dozen girls in frilly dresses attended a "princess boot camp" ahead of this month's royal wedding. (April 4)
Wednesday, October 13, 2010 11:30 am
Jump start a new, more fit you by joining contestants from NBC's hit show The Biggest Loser for a fun, heart-pumping, inspirational workout. Learn about their weight loss strategies, hear about their journey to better health and find out what the contestants are up to today.
Sunday, April 2, 2006 7:27 am
A proposed state law to classify someone's unauthorized presence in the U.S. as felony trespassing will look great on the campaign literature of the sponsors who will be running in this year's Republican primaries.
Friday, October 8, 2004 9:53 am
Friday, October 8, 2004 6:21 am
Jurors began hearing evidence Thursday in the case of a Scottsdale boot camp operator charged murdering a troubled teen who died after getting disciplined in a tough-love program.

Kyrene de la Sierra second grader Isabella Padilla has a litle trouble steering her classmate Sophie Zaenglein(CQ) as they participate in a wheel barrow race Thursday morning in the Sierra Suns Boot Camp for Kids to get their brains warmed up for AIMS testing. April 19, 2012. Darryl Webb/AFN

Kids 3 to 8 years old can participate in mutton bustin' during the family rodeo at Roots N' Boots this weekend in Queen Creek. [Submitted]
Friday, July 2, 2010 1:15 am
The one-time rising young genius of baseball and his youthful hand-picked manager got the boot in Arizona.
Monday, November 26, 2007 9:46 pm
The Cardinals literally kicked a game away Sunday. But the kickers seem safe for now.
Saturday, October 20, 2007 7:34 am
LOS ANGELES - Bill Maher can add "security guard" to his job description alongside comedian and political commentator. Maher on Friday night helped security remove a rowdy protester from the studio during his weekly HBO show "Real Time with Bill Maher," and it was all captured on live television.
Monday, August 14, 2006 6:38 am
BEVERLY HILLS, Calif. - Academy Award winner Clint Eastwood received a special honor from the Motion Picture & Television Fund for his contributions to the Western genre.
Friday, March 3, 2006 10:20 am
NEW YORK - "American Idol" said goodbye to four more contestants Thursday night, cutting loose two guys and two gals.
Thursday, April 20, 2006 11:22 am
NEW YORK - He sang "That's All." Very fitting. Ace Young became the latest "American Idol" casualty in Wednesday's viewer voting after enduring weeks of speculation that he would soon get the boot.
Wednesday, June 30, 2004 7:08 am
A judge on Tuesday ousted one of three contenders from the race for a seat on the Arizona Corporation Commission.
Tuesday, April 1, 2003 9:21 am
LOS ANGELES - "American Idol" finalist Corey Clark has been dropped from the Fox series because of an arrest last fall at his family's Topeka, Kan., home.