Michelle Bolton, vice president of public affairs for the Greater Phoenix Chamber of Commerce, told a New America Foundation forum that the "patchwork" of state immigration laws hurts businesses.

Michael Bolton

FILE - In this July 3, 2009 file photo, singer Michael Bolton smiles during a press conference at a hotel in Beirut, Lebanon. (AP Photo/Bilal Hussein, file)
Thursday, July 29, 2010 1:24 pm


FILE PHOTO -- This undated photo taken from video and provided by KSAZ-TV FOX 10, shows U.S. District Judge Susan Bolton on the bench in Phoenix, Ariz. Bolton, a former state court judge appointed to the federal bench in 2000 by President Bill Clinton, will decide whether to block Arizona's sweeping new immigration law, which requires police, while enforcing other laws, to question a person's immigration status if officers have a reasonable suspicion that the person is in the country illegally. (AP Photo/KSAZ-TV FOX 10)
Wednesday, December 6, 2006 5:50 am
In the end, John Bolton jumped before he was pushed. His temporary appointment as U.S. ambassador to the United Nations would have expired with the current Congress, and even though President Bush renominated him last month, the Democrats made it clear that he would not be approved once they take over the Senate.
Wednesday, March 15, 2006 10:52 am
LOS ANGELES - Singer Michael Bolton and "Desperate Housewives" actress Nicollette Sheridan are engaged, according to "Access Hollywood."
Monday, August 1, 2005 7:49 am
WASHINGTON - President Bush installed embattled nominee John Bolton as ambassador to the United Nations on Monday, bypassing the Senate after a testy five-month standoff with Democrats who argued that the tough-talking conservative was unfit for the job.

President Bush stands with John Bolton, left, as he announces Bolton\'s installation as United States ambassador to the United Nations Monday in Washington, D.C.
Wednesday, October 26, 2011 6:45 am
Dan Watson's letter, "Justice blind? Court dismissal of Brewer's 1070 suit is political," proves pure ignorance in Mr. Watson's part as well as Governor Brewer's. Judge Bolton had already pretty much put a stop SB 1070 in it's tracks. Mainly due to basic Constitutional law. Jan Brewer then files a lawsuit against the federal government that is again dismissed by Judge Bolton — who, by the way, was recommended by Republican Senator Jon Kyl and not President Clinton. This ruling was because a lower court can not overturn a higher court's rulings or tell the federal government how to do its job. These are not political decisions and justice is not blind. These are legal decisions that are backed by basic law. Governor Brewer should quit wasting time and money on these lawsuits and get to work on more serious issues that are facing our state.

Grammy Award-winning adult contemporary singer Michael Bolton performs 7:30 p.m. Tuesday ta Wild Horse Pass Hotel & Casino, 5040 W. Wild Horse Pass Blvd., Chandler. $37.50-$99. (877) 840-0457 or www.wingilariver.com
Monday, September 6, 2010 8:00 am
Soulful soft-rock balladeer Michael Bolton's touring schedule just got a lot more hectic: The singer has begun rehearsals for Season 11 of "Dancing With the Stars."
Tuesday, August 26, 2008 10:18 pm
LOS ANGELES - Nicollette Sheridan and Michael Bolton have ended their engagement.

In this March 6, 2008 file photo, actress Nicollette Sheridan, right, and singer Michael Bolton pose on the press line at the grand opening celebration of Beso, a restaurant owned by actress Eva Longoria in Los Angeles.
Monday, August 1, 2005 6:25 am
WASHINGTON - President Bush sidestepped the Senate and installed embattled nominee John Bolton as ambassador to the United Nations on Monday, ending a five-month impasse with Democrats who accused Bolton of abusing subordinates and twisting intelligence to fit his conservative ideology.
Thursday, May 12, 2005 10:18 am
Monday, April 11, 2005 6:15 am
Thursday, August 31, 2006 11:30 am
UNITED NATIONS - Iran has left no doubt it intends to seek nuclear weapons now that it has violated a U.N. Security Council deadline to suspend uranium enrichment, and the council must now be ready to impose sanctions, U.S. Ambassador John Bolton said Thursday.
Wednesday, July 28, 2010 10:58 am
Wednesday, July 20, 2011 2:15 am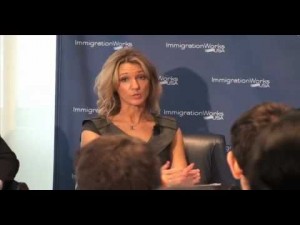 "Should the States Take on Immigration?" Hosted by ImmigrationWorks USA and the New American Foundation Clips of testimony from Michelle Bolton, VP Public Affairs, Greater Phoenix Chamber of Commerce
Saturday, December 11, 2010 9:02 am
A judge on Friday dismissed parts of the federal government's challenge to Arizona's new immigration law.

Jim Bolton of Apache Junction was outside with his grandson Monday during the storm but quickly took cover as his backyard patio awning began to fall.