Hamilton quarterback A.J. Thigpen, left, carries the ball for a 58-yard touchdown as Desert Ridge's Nathaniel Rodriquez gives chase during the Division I semifinals on Nov. 16.

Hamilton quarterback A.J. Thigpen looks to his receivers before starting a play during the Division I semifinal game against Desert Ridge.
Friday, November 4, 2011 2:00 pm
The city of Apache Junction is already gearing up some festive holiday fun. The Holiday Program and Light Parade on Dec. 3 will include a range of activities for the whole family at the northwest corner of Phelps Drive and North Apache trail (the former Basha's parking lot).

Diamondbacks manager A.J. Hinch greets the Nationals' Jim Riggleman before a game in Phoenix. May 9, 2009.
Friday, February 27, 2009 8:08 pm
Mayoral candidate Dave Waldron moved to Apache Junction in 1993. He is married with four children and five grandchildren. Waldron served on the planning and zoning commission and was on the city council from 2004-07.

Apache Junction\'s Matt Hansen is unable to close in on Higley\'s Tito Gonzalez during the 4A-II semifinal football game at Dobson High School in Mesa Friday night.
Saturday, August 26, 2006 12:25 am
After a shaky start, Apache Junction got its season off on the right foot, just as it had last year — using 211 yards on the ground to take control of Friday's 40-7 season-opening win over visiting Goodyear Desert Edge.

DOWNTOWN WITH A VIEW: One of the proposed elements of the downtown Apache Junction concept is a tower with a viewing deck that provides 360-degree views. The tower is designed to look like an old mine shaft. PROVIDED
Tuesday, May 8, 2012 2:09 pm
Apache Junction football coach Justin MacDonald resigned last week, citing a need to spend more time with family.
Friday, January 20, 2012 4:59 pm
The Arizona Model Aviators will fly back into town this month to the eighth annual Arizona Electric Festival in Apache Junction.
Thursday, December 1, 2011 12:21 pm
Apache Junction is inviting residents to apply for housing rehabilitation funds, which provide homeowners deferred payment loans of up to $50,000 for certain kinds of repairs. Residents can apply for the loan for heating, air conditioning, plumbing, roofs, ADA accessibility, code violations and health/safety issues. The funding is available for owner-occupied single-family dwellings. To qualify, homeowners must have lived at the location for at least one year and be a full-time city resident. Also, residents must be at least 62, or have a disability, or have children under 18 at home.
Tuesday, November 1, 2011 3:00 pm
The Apache Junction Unified School District recently announced a partnership with Energy Education. The Dallas-based firm will provide energy consultation services and facility assessments for AJUSD over the four-year term of the agreement in an effort to raise the level of energy awareness and conservation for the district.
Monday, October 17, 2011 10:45 pm
Earlier this month, Apache Junction Police Department crime scene officer Stephanie Bourgeois was awarded the Arizona Society Sons of the American Revolution (SAR) Law Enforcement Award (Palo Verde Chapter). Officer Bourgeois was recognized for her outstanding contributions to AJPD and the citizens of Apache Junction.
Friday, September 23, 2011 3:41 pm
A 9-foot tall figure of a gold miner stolen from outside an Apache Junction restaurant has been recovered.
Thursday, September 8, 2011 2:45 pm
Apache Junction installed its first city-owned solar power panel as part of Plaza Drive improvements near the Mountain Health & Wellness building. The panel powers a wireless communication system and irrigation controller, allowing the city to avoid connecting to the electrical grid and paying the cost of metered power. The 135-watt panel is mounted on a 10-foot poll and is expected to save the city $400 a year. If the solar panel proves successful, the city will consider installing panels as part of other projects.
Friday, August 26, 2011 2:46 pm
Apache Junction's Citizen Leadership Institute is seeking additional participants for its 2011-12 sessions that are designed to promote citizen understanding of local government. The institute brings elected officials, city employees and guest speakers from around the area to provide insight into how a municipal government works. A key goal of the institute is to give interested citizens an orientation as potential future members of a city board or commission. About 70 percent of current board and commission members graduated from the institute. The program features nine sessions focusing on topics such as planning and zoning, economic development and city services. The institute is free and open to residents of the city. Sessions are held 6:30 to 9 p.m. Nov. 3 through March 1. For more information, call (480) 474-5080 or email pbrenner@ajcity.net
Tuesday, May 31, 2011 11:25 pm
Last month was busy for Apache Junction High School senior Alex Starr. During the recent Arizona state business exam, Alex received the highest score among all students in the state. Starr followed up by participating in two Future Business Leaders of America events — impromptu speaking and economics — taking first place in both at the Arizona Super Regional Competition. Starr graduated May 26 at the top of his class and will attend New York University in the fall.
Monday, May 9, 2011 4:10 pm
A motorcyclist killed in a two-vehicle crash on Friday in Apache Junction has been identified.
Wednesday, March 9, 2011 1:31 pm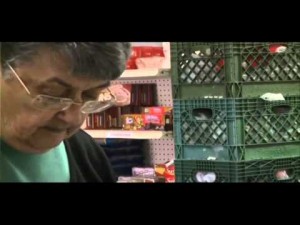 Monday, January 24, 2011 9:00 am
The Apache Junction Unified School District, along with the Arizona Department of Education's Exceptional Student Services division, is sponsoring a free, three-part series to provide parents with information needed to participate in the special education process. Sessions will be held 5:30 p.m. the first Tuesday of the month, February through April, in the Apache Junction High School board room, 2525 S. Ironwood Drive. To register or to learn more, contact Amy Dill at (480) 759-1029 or Sarah Stone at (480) 982-1110, Ext. 5371.
Friday, November 12, 2010 1:41 pm
The Apache Junction Unified School District has launched its annual "Stuff-a-Bus" drive to collect new, unwrapped gifts for less fortunate children and families within the district.
Thursday, November 11, 2010 12:12 pm
Apache Junction police are continuing to investigate a homicide connected to an apparent robbery attempt that left the 29-year-old robber dead.