Foreclosure looms for Gilbert TV-show home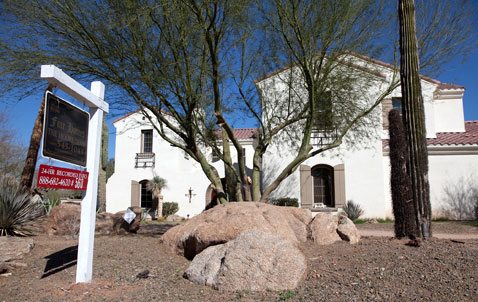 Foreclosure looms for Gilbert TV-show home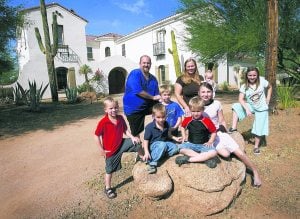 Foreclosure looms for Gilbert TV-show home
The Okvath family, Bryan and Nichol with their seven children, who were the recipients of a new 7,200-square-foot home in 2005 courtesy of "Extreme Makeover: Home Edition," are facing foreclosure unless they can sell the Gilbert home. Children are from left: Toby, Joey, Levi, Johnathan, Kassandra, Tatyhanna and Gabby. Sept. 1, 2009.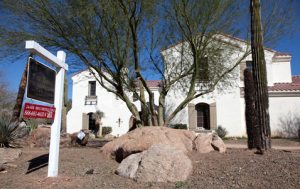 Foreclosure looms for Gilbert TV-show home
A sign is posted in front of the Gilbert house featured in a 2005 episode of ABC's "Extreme Makeover: Home Edition" Gilbert on Tuesday, Feb. 16, 2010. The house is scheduled be sold to the highest bidder in a foreclosure auction this May.