Hillary Clinton downplays Obama endorsements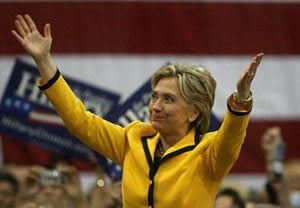 Hillary Clinton downplays Obama endorsements
Democratic presidential contender Hillary Clinton speaks Tuesday night at Cesar Chavez High School in Laveen.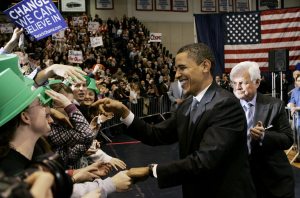 Hillary Clinton downplays Obama endorsements
ENDORSED: Democratic presidential hopeful Sen. Barack Obama, D-Ill., works the crowd with Sen. Edward Kennedy, D-Mass., at a rally Monday at American University in Washington. Obama will be in the Valley on Wednesday.