Ceremony recognizes vets' amazing recoveries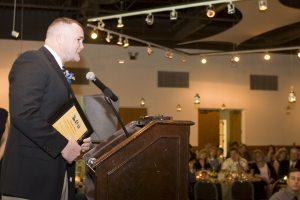 Ceremony recognizes vets' amazing recoveries
Veteran Robert Bartlett, of Gilbert, speaks after receiving the Triumph award at the Brain Injury Association of Arizona's Starlight Safari Serengeti Night at the Phoenix Zoo Saturday.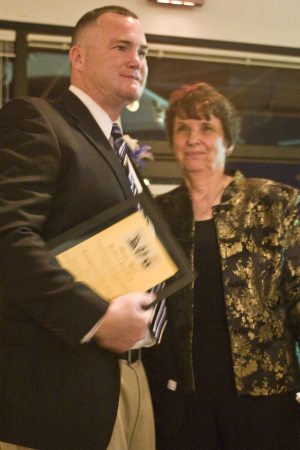 Ceremony recognizes vets' amazing recoveries
TRIUMPHANT: Army Sgt. Robert Bartlett receives the Triumph Award from Pat Tuli, Operation Iraqi Freedom and Operation Enduring Freedom case manager, on Saturday.