Arizona pushes Congress into immigration minefield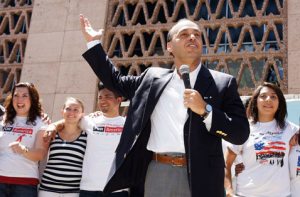 Arizona pushes Congress into immigration minefield
In this April 25, 2010, photo, Rep. Luis Gutierrez, D-Ill., speaks to protesters attending a rally at the Arizona Capitol voicing their displeasure over the Friday bill signing of SB1070 by the Arizona governor, in Phoenix.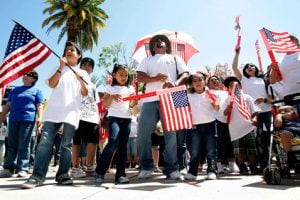 Arizona pushes Congress into immigration minefield
In this April 25, 2010 file photo, thousands of protesters rally against the new Arizona law targeting illegal immigrants, at the Arizona Capitol in Phoenix. Activists are hoping to block the law from taking effect by arguing that it encroaches on the federal government's authority to regulate immigration and violates people's constitutional rights by giving police too much power.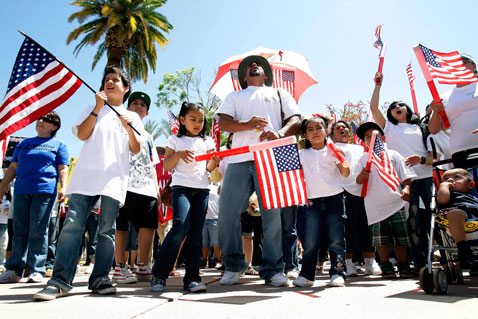 Arizona pushes Congress into immigration minefield