Arizona researchers find 'best evidence' yet of liquid water on Mars
Water on Mars?
Researchers believe that this image of the surface of Mars shows evidence of seasonal flows of briny water on the planet.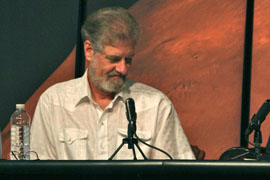 Alfred McEwen
University of Arizona planetary geologist Alfred McEwen led the research from the Mars Reconnaissance Orbiter since it reached the atmosphere in 2006. He believes their findings are "circumstantial evidence for water on Mars."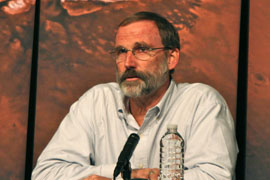 Philip Christensen
Philip Christensen, an Arizona State University geophysicist, said the location and supposed saltiness of water on Mars could explain how it can flow in liquid form on the frigid planet.