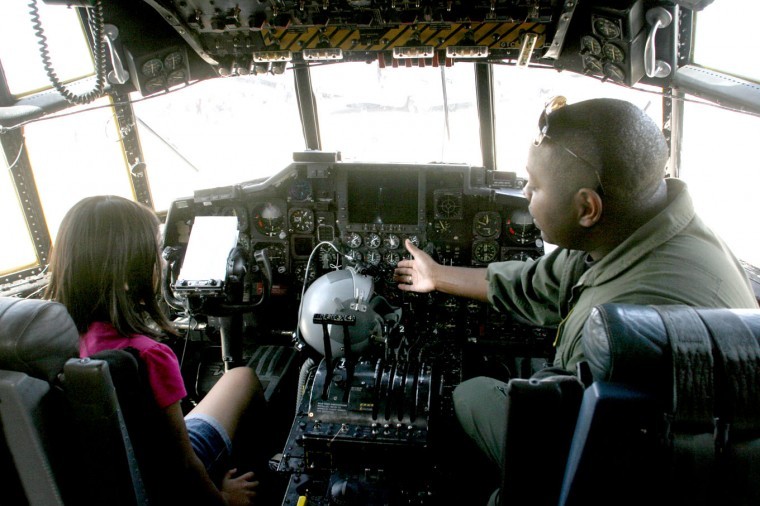 Luke Days
Maj. Robert Robeson, right, sits in the cockpit of an HC 130 with Monica Rodriguez and explains how nighttime combat missions are accomplished, at Luke Days open house at Luke Air Force Base Saturday. In order to pick up stranded soldiers where they are stationed overseas, Robeson said his crew flies low to the ground, and at high speeds and without headlights so they're not seen by enemy forces.
Luke Days
People wait in line to view the cockpit of an A-10 Thunderbolt during Luke Days open house Saturday.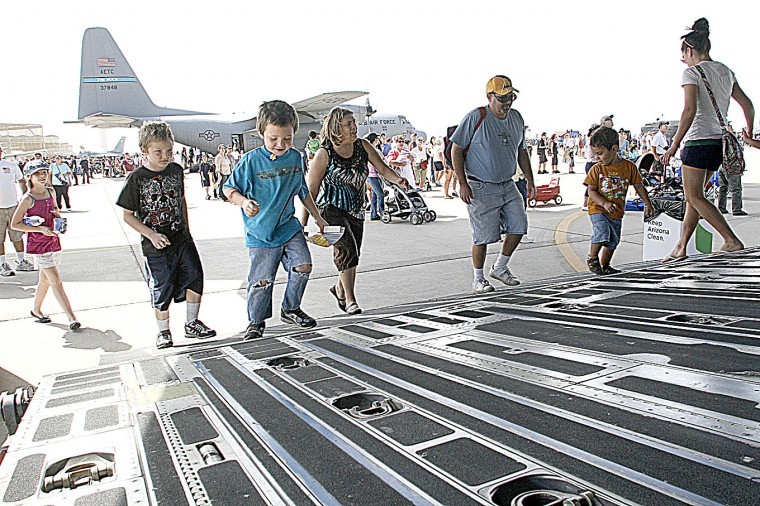 Luke Days
Families and children run up the ramps of large military aircraft on display at Luke Air Force Base during the annual Luke Days celebration that marked the installation's 70th anniversary in 2011.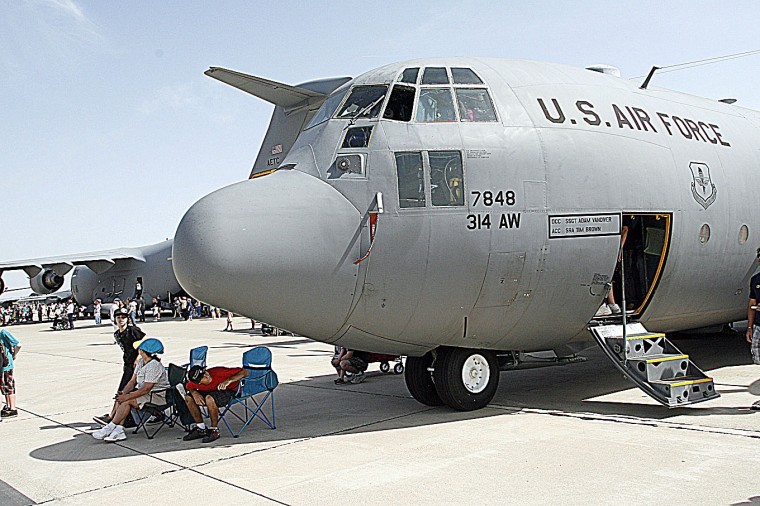 Luke Days
While many people tour the various aircraft on display Saturday, other attendees bring lawn chairs to check out the maneuvers of F-16s, A-10s and other high-flying military aircraft performing stunts.