Mesa schools move toward individual learning opportunities for students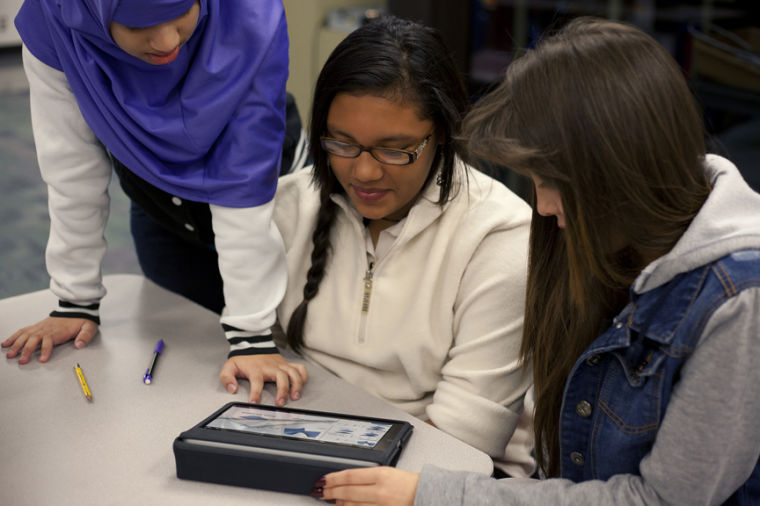 Mesa Technology
(From left) Nusrat Nijum, Sara Perez Luna and Olivia Barrera work with an iPad and other enhanced technology during a class at Rhodes Jr. High School in Mesa.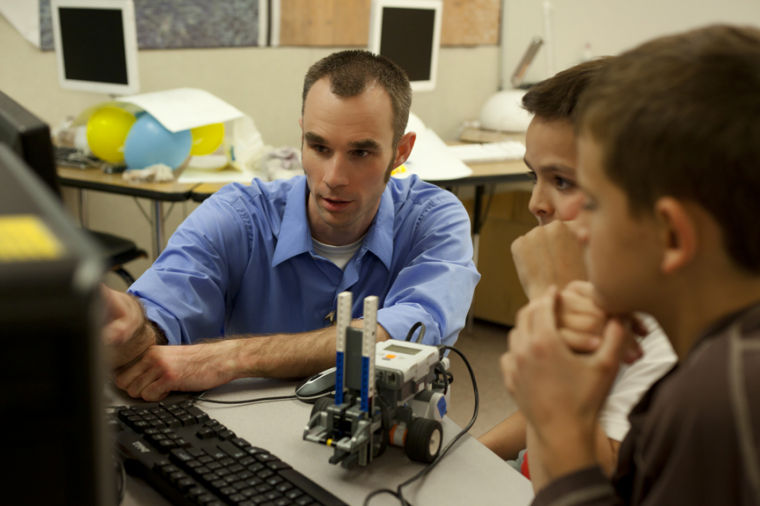 Mesa Technology
Teacher Erik Vonburg of MacArthur Elementary School in Mesa works with students during a robotics club meeting.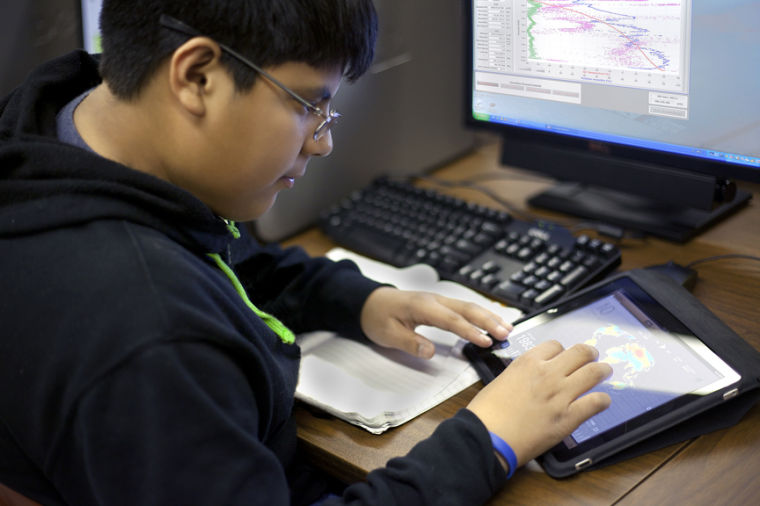 Mesa Technology
Rhodes Jr. High student A.J. Gilbert uses an iPad and computer equipment during a class on the Mesa campus.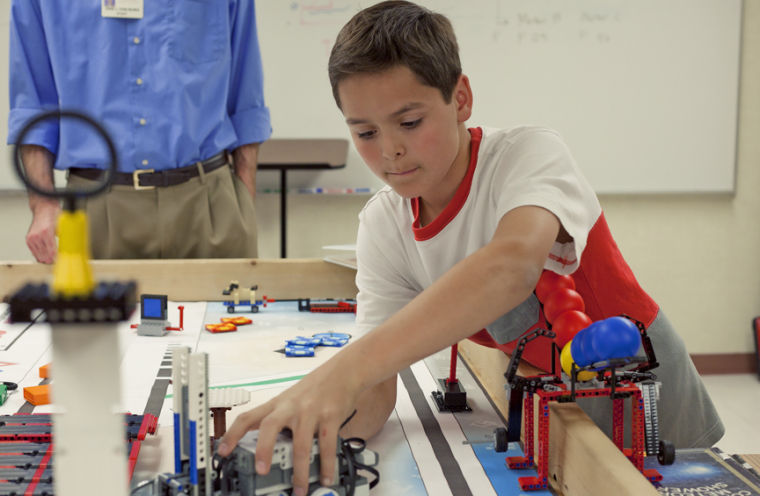 Mesa Technology
A MacArthur Elementary School student works on a project during a robotics club meeting at the Mesa school