TV Outlook
Season three of 'The Walking Dead' is coming to get us!
TV-The Walking Dead
This undated publicity photo released by AMC shows Sarah Wayne Callies as Lori Grimes in a scene from AMC's TV show, "The Walking Dead," Season 3, Episode 4. The show airs Sundays at 9 p.m. EST on AMC. (AP Photo/AMC, Gene Page)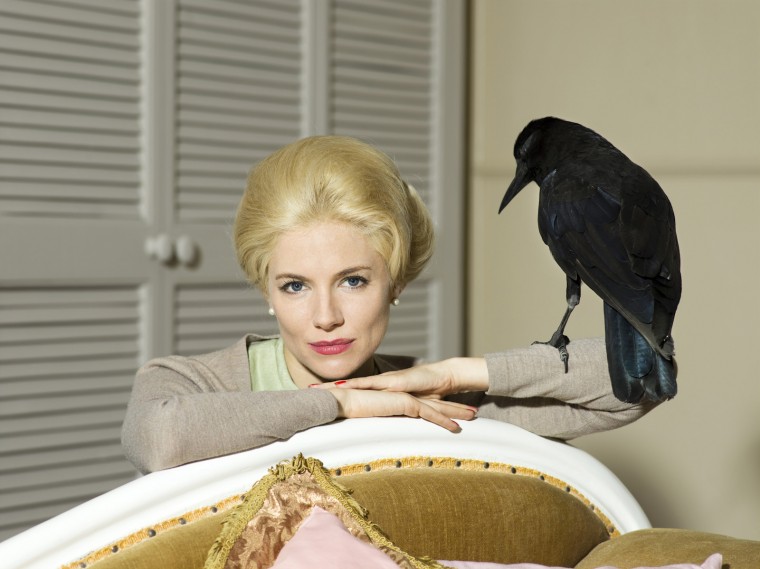 The Girl
Sienna Miller stars in "The Girl."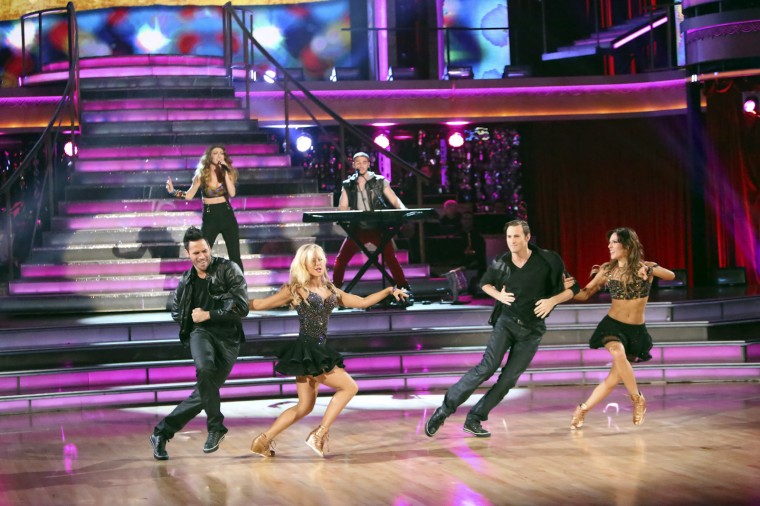 "Dancing with the Stars"
 "Dancing with the Stars" contestants: Karmin, Jaymz, Chelsie Hightower, Sonny Pedersen and Sharna Burgess. (SHNS photo by Adam Taylor / ABC)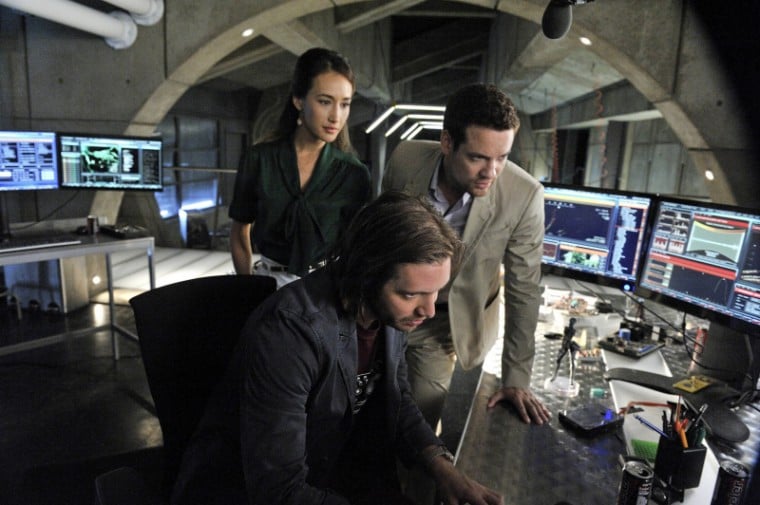 Innocence
Maggie Q, Aaron Stanford and Shane West star in "Nikita." (SHNS photo by Ben Mark Holzberg / The CW)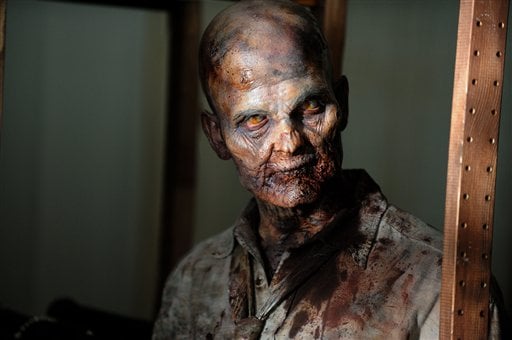 TV-The Walking Dead
This undated publicity photo provided by AMC shows a zombie in a scene from AMC's TV show, "The Walking Dead," Season 3, Episode 1. The show airs Sundays at 9 p.m. EST on AMC. (AP Photo/AMC, Gene Page)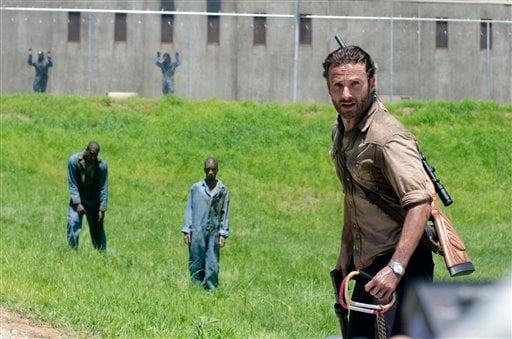 TV Review-Walking Dead
This image released by AMC shows Andrew Lincoln as Sheriff Rick Grimes in a scene from the season three premiere episode of "The Walking Dead," premiering Sunday at 9p.m. EST on AMC. (AP Photo/AMC, Gene Page)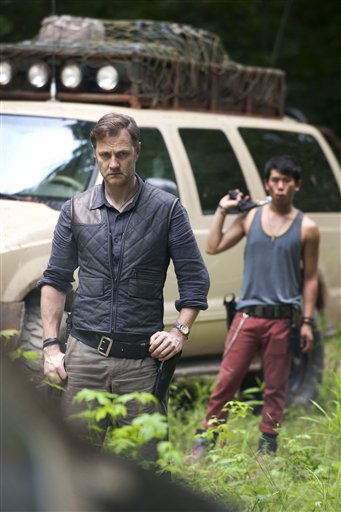 TV-The Walking Dead
This undated publicity photo released by AMC shows David Morrissey as The Governor in a scene from AMC's TV show, "The Walking Dead," Season 3, Episode 1. The show airs Sundays at 9 p.m. EST on AMC. (AP Photo/AMC, Gene Page)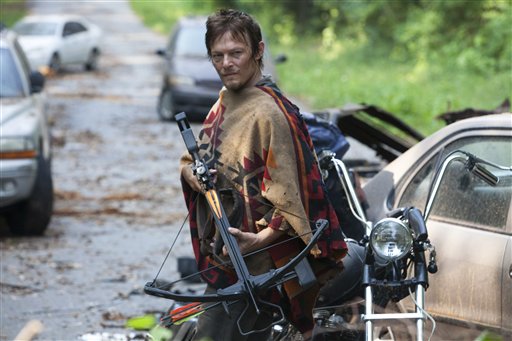 TV-The Walking Dead
This undated publicity photo provided by AMC shows Norman Reedus as Daryl Dixon in a scene from AMC's TV show, "The Walking Dead," Season 3, Episode 5. The show airs Sundays at 9 p.m. EST on AMC. (AP Photo/AMC, Russell Kaye)