East Valley events: Things to do all year long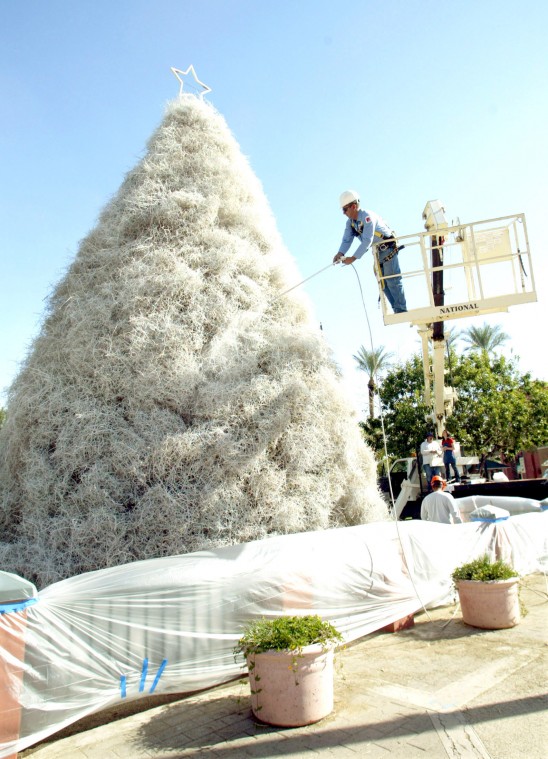 Chandler's Tumbleweed Tree Lighting Ceremony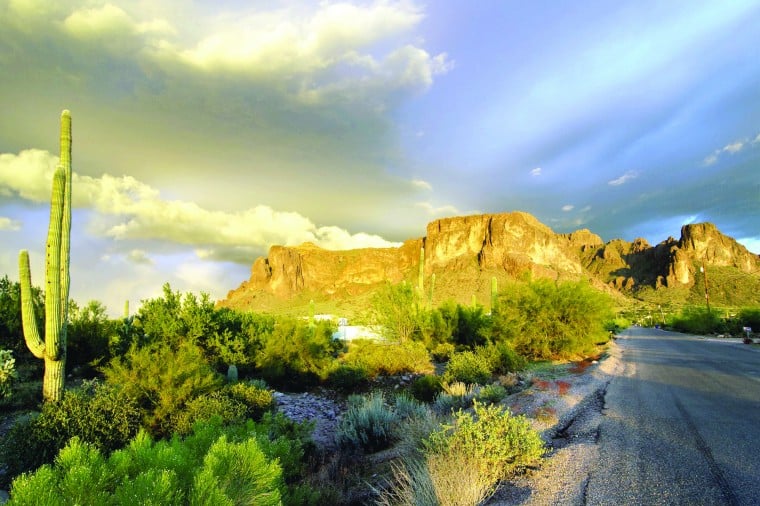 Superstition Mountains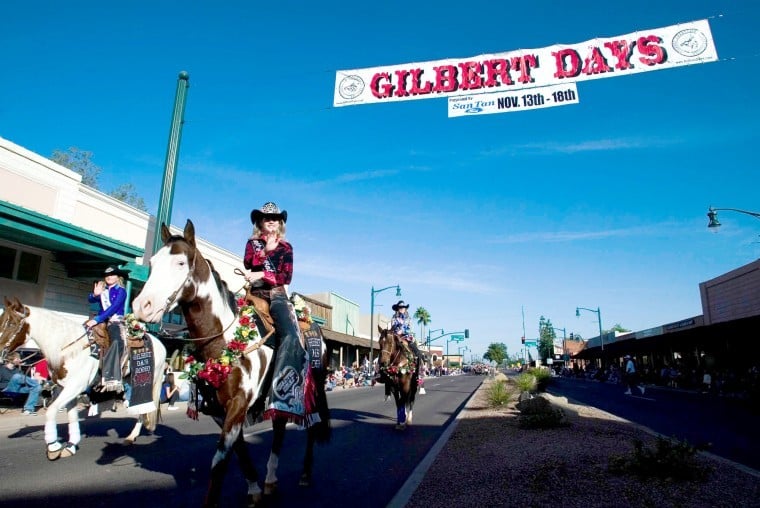 Gilbert Days
Gilbert Days Rodeo Royalty ride through downtown during the Gilbert Days Parade along Gilbert Road through downtown Gilbert, Ariz., Saturday, Nov. 17, 2007.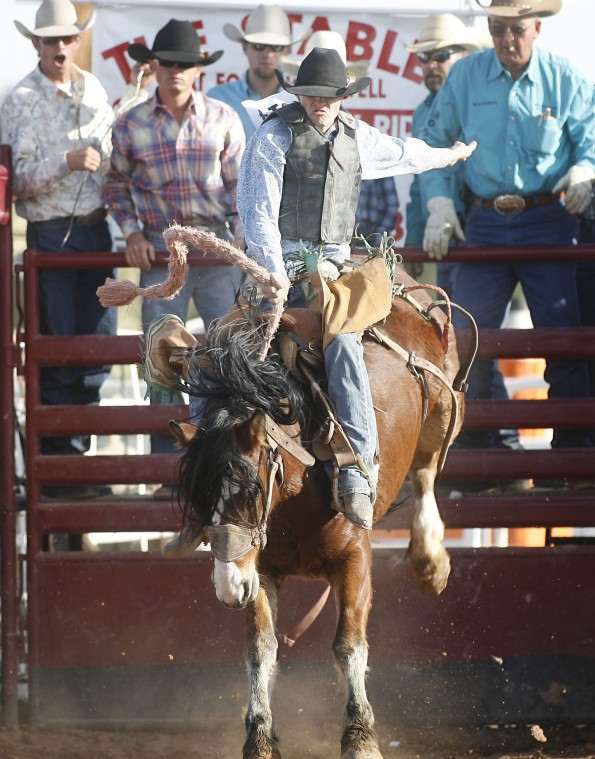 Gilbert Days Rodeo
Seth Seidel holds on tight as he bucks out of the chute during the Bronco Riding competition at the Gilbert Days Rodeo. Nov. 18, 2007.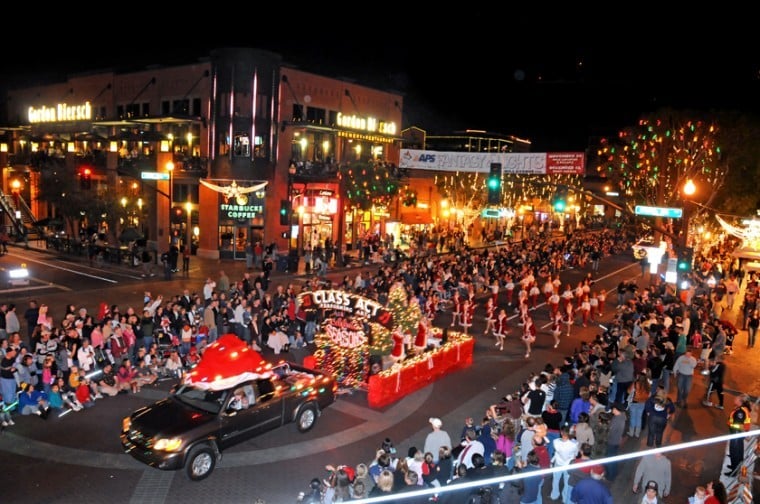 Tempe Fantasy of Lights parade
Tempe Fantasy of Lights parade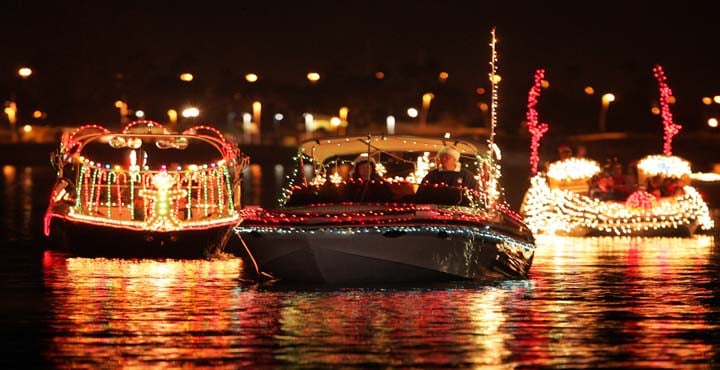 Fantasy of Lights Boat Parade
Fantasy of Lights Boat Parade at Tempe Town Lake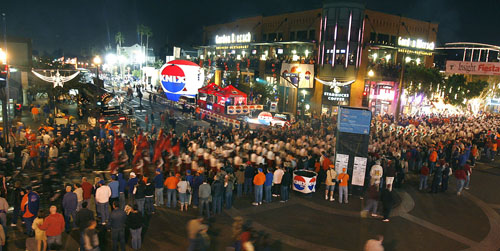 Fiesta Bowl Block Party
Thousands of people line Mill Avenue. in Tempe during the 2006 Fiesta Bowl Block Party. Mill will once again be the site of the Valley's biggest New Year's Eve bash.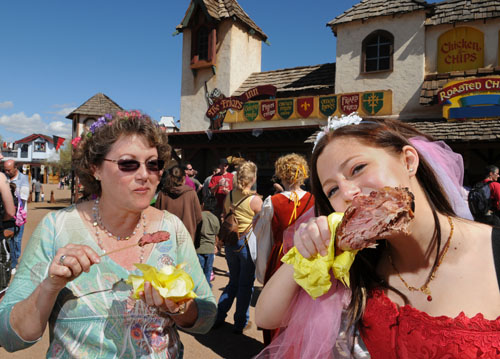 Arizona Renaissance Festival
The Arizona Renaissance Festival, 10 a.m. to 6 p.m. Saturdays, Sundays and President's Day through the end of March. Arizona Renaissance Festival grounds, 12601 E. U.S. Highway 60, Apache Junction. $10-$22 per person; discount tickets available at Fry's Food Stores. (520) 463-2700 or royalfaires.com/arizona.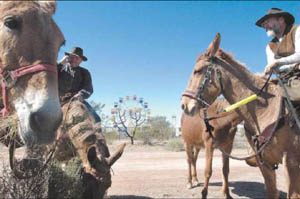 Lost Dutchman Days
Lyle Gallagher and Michael Mills sit atop their mules Thursday before heading to the Apache Junction Mounted Ranger command post at Rodeo Park. ASHLEY LOWERY, FOR THE TRIBUNE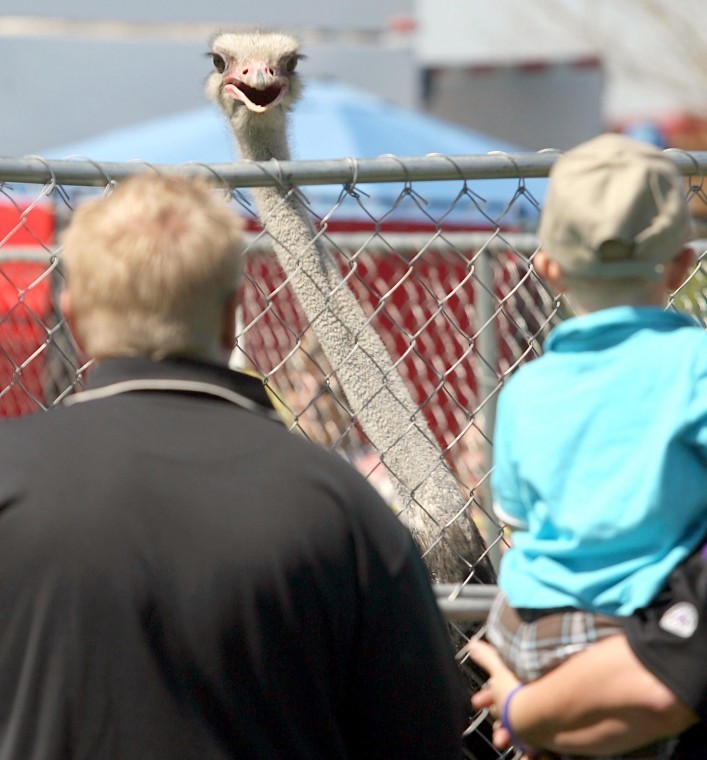 Chandler Ostrich Festival
An Ostrich keeps his eyes on crowd goers during the Ostrich Festival in Chandler. March,13, 2010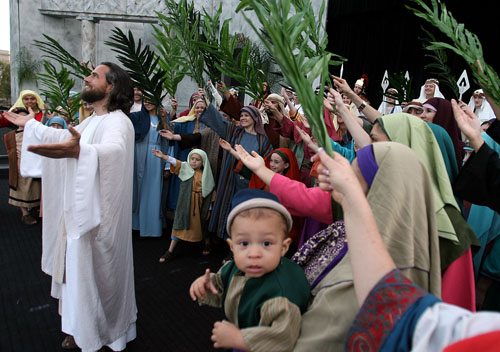 Easter pageant
Whether you're into the religious back story of Easter or not, there's one production that's a must-see this time of year: Mesa's "Jesus the Christ" Easter pageant.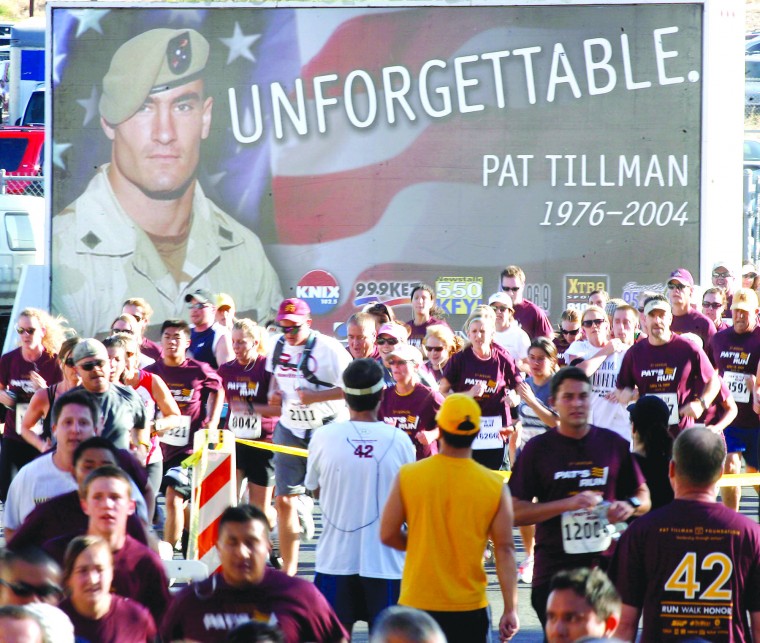 Pat's Run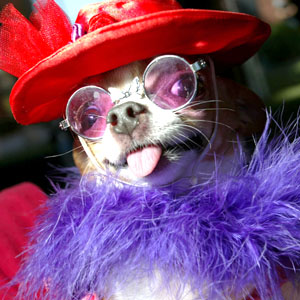 Chihuahua races
Thomas Boggan, Tribune 5/05/2007- Carmilta, a 4 year-old apple-head chihuahua weighing in at 4 lbs, is ready to show off some of her outfits at the 10th annual Cinco de Mayo Celebration and Chihuahua Races at the Downtown Library Courtyard in Chandler, Ariz., Saturday, May 5, 2007.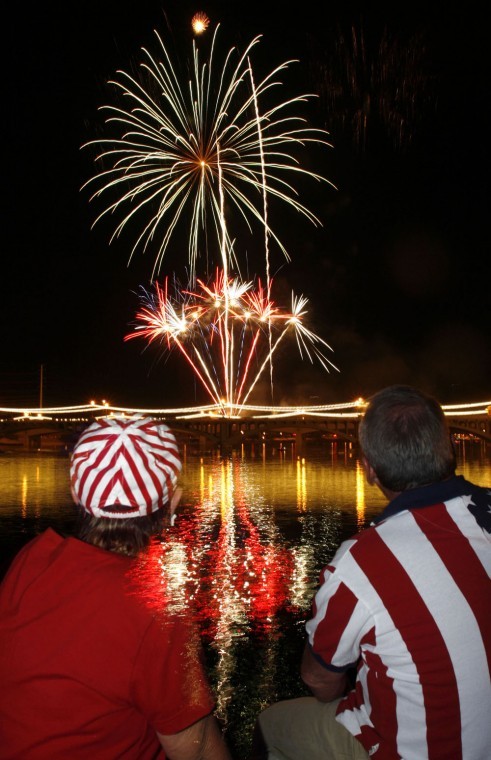 Tempe Town Lake fireworks
Fireworks light up the sky over Tempe Town Lake as Cheryl Knight, left, and Gary Barlow, both of Phoenix, watch during a Fourth of July celebration in Tempe in 2007.