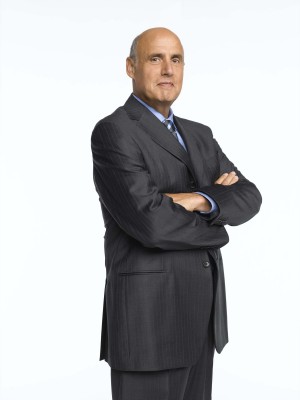 ARRESTED DEVELOPMENT: Jeffrey Tambor as George Bluth, Sr. Season two of the Emmy Award-winning best comedy series ARRESTED DEVELOPMENT premieres Sunday, Nov. 7 (8:30-9:00 PM ET/PT) on FOX. ™©2004 FOX BROADCASTING COMPANY. Cr: Justin Stephens/FOX. 
(SCOTTSDALE, Ariz.) – Scottsdale Center for the Performing Arts will present Jeffrey Tambor's Performing Your Life on Saturday, March 24, at 8 p.m.
Tickets are available for $49 and $59 online at www.ScottsdalePerformingArts.org or through the Patron Services Box Office at (480) 499-TKTS (8587).
Jeffrey Tambor is widely recognized as one of the most versatile and accomplished character actors on stage and screen. Although he has performed on Broadway and in numerous feature films, Tambor is perhaps best known for his scene-stealing appearances on television.
From 1992–98, Tambor had one of television's most memorable roles as Hank Kingsley, the self-centered sidekick to talk show host Larry Sanders on HBO's critically acclaimed The Larry Sanders Show. He went on to star for three seasons (2003–06) in the hilarious Emmy Award-winning Fox sitcom Arrested Development as twin brothers George Bluth Sr. and Oscar Bluth.
Tambor also has appeared in many classic shows, such as Taxi, Barney Miller, Starsky and Hutch, Kojak, L.A. Law, M*A*S*H, Hill Street Blues and Three's Company, the latter of which led to a series-regular spot on its spin-off The Ropers.
The recipient of multiple Emmy nominations, Tambor has taught acting for nearly 40 years, sharing his mastery of the art of the character actor with students and fellow performers. A stimulating and entertaining one-man theater work, Tambor's Performing Your Life is part seminar and part interactive Q-and-A that encourages audience members to identify their stories and to discover their hidden talents and inner artists.
This performance is presented in laughing memory of Steve Simon by his family.
cost
$49 and $59
Website: www.scottsdaleperformingarts.org
venue information
Scottsdale Center for the Performing Arts
7380 E. Second St. Scottsdale, AZ
Event Contact
Contact by phone at (480) 499-8587 for more information regarding the Jeffrey Tambor: Performing Your Life.