Our endorsements for the Nov. 2 election
The East Valley Tribune Editorial Board presents its recommendations for the 2010 election.
articles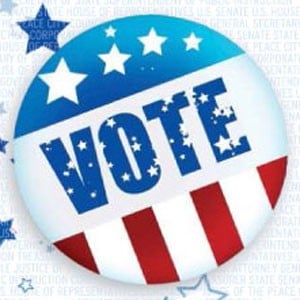 After many weeks of interviewing candidates, pouring over bios and examining track records, the East Valley Tribune Editorial Board has come up with its recommendations for the 2010 Election.
All but one seat was decided in the primary election, leaving Donna Wallace and Kevin Hartke to vie for the final spot on the Council. Most of the current Council members and city staff prefer Hartke for his commitment to Chandler, leadership and ability to bring people together. Wallace is endorsed by past mayors as well as Chandler police and fire. She can be a thorn in the side to the establishment — and that's why we like her. Wallace is not afraid to ask tough questions and be a skeptic on anything from Council pay raises to the cost of the new Chandler City Hall building. A government agency needs that kind of voice to provide balance.

Our ideal legislators are people like Rich Crandall and Cecil Ash, two politicians who put the state and their voters before their party, are willing to work with others and consider issues on their own merit. Those who fall on the extreme ends of the right or left hamper the political process and only widen the divide that has engulfed our state. Given that, here are our endorsements for the Arizona Legislature in our East Valley districts:

Changes to the Arizona Constitution need to meet certain standards. It's the law of our land, the code that governs us, and it should be treated as such. That doesn't mean it's untouchable, but if we're going to alter such a document we're going to set the bar high. And most of the propositions on this year's ballot don't rise to that level. Many simply aren't necessary — non-issues that are being brought up by the Arizona Legislature in the event that something might happen in the future (and give them a chance to snub the federal government in the process). Consider:

We paused for about 16 seconds before making this endorsement, but...